---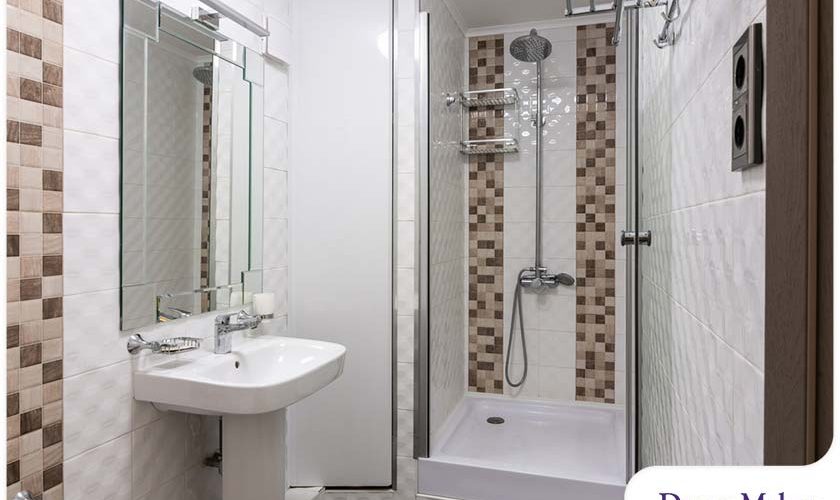 ---
Bathrooms tend to have the smallest floor area in most homes. When it comes to taking on a bathroom remodel, this space constraint can be a hurdle. However, there are a few clever ways to get around the problem. Let the experienced designers at DreamMaker Bath & Kitchen of Ogden walk you through some smart upgrades that are perfect for even the most cramped bathrooms.

Get Off the Floor
There are three essential parts to any bathroom: the toilet, tub or shower, and sink. Finding the space to fit all three can be hard when you have a limited floor area to work with. One solution is to opt for floating fixtures. Floating sinks and toilets create the illusion that you have more floor space than you actually have. This type of upgrade also has one additional benefit: floating sinks and toilets make cleaning the floor much easier.

Mind the Shower & Bathtub
When faced with a choice between a tub and shower remodel, many homeowners choose keeping the tub. Bathtubs can be necessary for homes with only one bathroom, or for families with small children that need to be bathed. To save space, designers often recommend creating a wet room and bath combination, where the shower floor extends into the rest of the bathroom. Using a clear glass enclosure helps define the shower space without encumbering the rest of the design.

Another solution is to combine the tub and shower area. While this might not look as luxurious as a separate shower and tub setup, it makes up for it in practicality. You may also use a clear glass enclosure to define the shower space while maintaining the open layout of your bathroom.

Use Smart Storage
Neglecting to install storage space for linens and other bathroom essentials can lead to a cluttered bathroom, but finding a place for shelves and other organizational solutions can be challenging, especially in a small bathroom. Consider using hanging shelves along a wall or install a mini tub and use the freed-up space as all-in-one storage for your items.

Maximize Lighting
One solution that bathroom contractors use to make small bathrooms appear larger is to properly light up the space. A dark, windowless bathroom can cast shadows into the corners, making it look even more cramped and tight. Consider using backlighting and LED strips to get the most out of your bathroom remodel.

Let's Start a Conversation!
Find more smart solutions for small bathrooms with the help of our expert remodelers at DreamMaker Bath & Kitchen of Ogden. Give us a call at (801) 436-8886 or fill out our contact form to start a conversation with our experts today! We serve communities all along the Wasatch Front, including Marriott-Slaterville, South Ogden and Eden.