---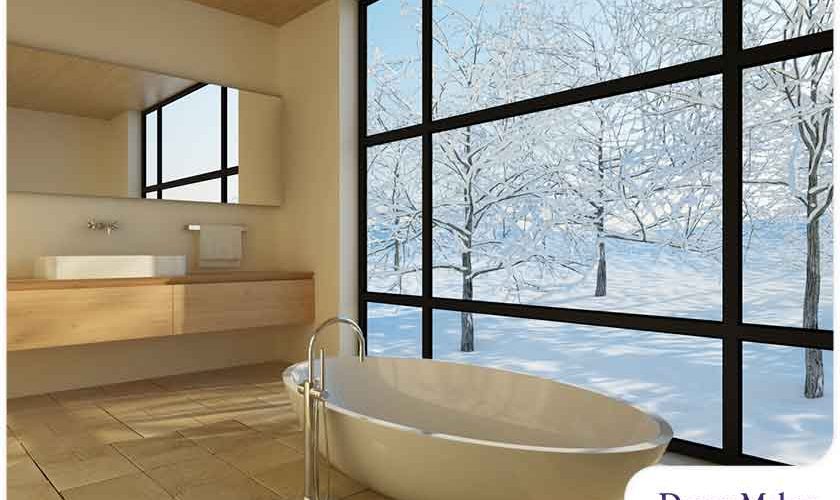 ---
One of the many important considerations when planning a bathroom remodel is choosing the time of year to schedule it. Spring and summer tend to be the popular choice for home improvement projects, but you'll be surprised to learn that scheduling renovations in winter could work out in your favor. The remodeling pros at DreamMaker Bath & Kitchen of Ogden explain why.

Benefits of a Winter Bathroom Remodel

Your remodeling dollar can go further when you schedule work in winter. For one, your contractor may find it easier to purchase building materials at competitive prices, which means savings that they can then pass on to you. Bathroom contractors' calendars are also not as packed as they are in spring or summer, so you won't have to compete with other homeowners for a time slot. Even better, avoiding peak remodeling season can give you more time for decision-making and help relieve some of the stress associated with home renovation.

But what about the biggest drawback, the weather? Well, the fact that the work is done inside your home negates most of the arguments against winter home improvement. Barring extreme weather events, few contractors will consider wintertime a major roadblock to bathroom remodeling.

Important Tips to Keep in Mind

Most people who schedule remodeling work in winter do so to save money. If you're one of the many homeowners for whom budget and ROI are a big priority, follow these two tips to ensure the success of your winter bathroom remodel:

First, be careful when setting a budget. The rule of thumb is to spend no more than 10 percent of your home's total value on a bathroom remodel. A good remodeler will be able to make design recommendations that will meet your goals while staying true to your budget.
Second, make water and energy efficiency part of your plans for your new and improved bathroom. Choose fixtures that will help you conserve water, such as dual-flush toilets, low-flow showerheads and aerated faucets. Upgrade to an energy-efficient water heater and choose LED bulbs that can keep your bathroom bright without guzzling electricity.
Let's Start a Conversation!
DreamMaker Bath & Kitchen is known for our proven process and commitment to delivering a stress-free remodeling experience. No matter the season, whether you need a shower remodel or a complete bathroom overhaul, our design team is here to meet your needs. Call (801) 436-8886 or fill out our contact form to start a conversation! We serve Pleasant View, Marriott-Slaterville, Clinton, Farr West and other nearby communities.