---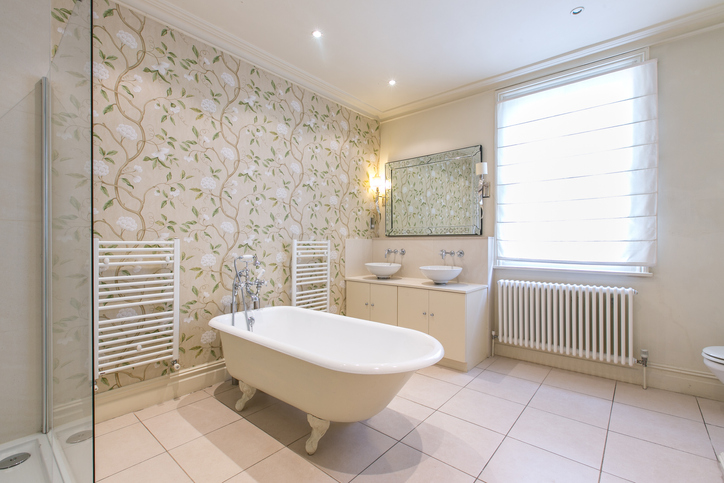 ---
A new tub can make your bathroom look more stylish and luxurious. Freestanding and built-in tubs are two basic types you can consider. Today, a trusted bath and kitchen remodeler helps you decide whether a freestanding tub or a built-in tub is best for your home.

Freestanding Bathtubs

You have more designs and styles to choose from with a freestanding bathtub. This design is also more flexible when it comes to placement. You can place it anywhere, even in the middle of the bathroom if you have enough space. This bath is easy to install and comes in a wide range of materials.

Freestanding baths are beautiful and can be the focal point of a bathroom. If you have statement tiles in your bathroom, a freestanding bath will accentuate their beauty. Even if it takes up more space than a built-in tub, a freestanding bath can create the illusion of a bigger space. This is due to the open area under the tub.

Built-In Tubs

Usually, built-in tubs are installed flushed against a wall. While this can be beneficial in smaller spaces, this type of tub can affect the rest of your bathroom's layout. Consider surrounding your built-in tub with glass instead of a shower curtain to maintain the openness of the space. Some built-in tubs have three walls and can be installed in the corner of the bathroom. The installation for a built-in tub can take longer than a freestanding tub.

Built-in tubs with more wall space and a handheld or removable shower are easier to clean. Since they have walls, you can add shelves for storage. Experiencing storage issues in your bathroom and other parts of your house? At DreamMaker Bath & Kitchen of Ogden, our bathroom and kitchen remodeling experts can help you determine the best solutions for your home.

Which Should You Choose For Your Bathroom?

If you take more showers than baths, then a built-in tub is best for you. While it's possible to install a shower in a freestanding tub, it can be a hassle to contain the water. The ledge of a built-in bathtub makes toiletries and bath products easy to reach.

Go for a freestanding bath if you want to make a statement in your bathroom. You can place it anywhere in the room as long as the plumbing is adjacent. Have your tub installed near the window if you want to enjoy a scenic view while relaxing and taking a bath.

Let's Start a Conversation!
Whether you need a new bathtub or a full bathroom remodel, you can count on DreamMaker Bath & Kitchen of Ogden. Call us at (801) 436-8886 or fill out our contact form to start a conversation with our design experts!