---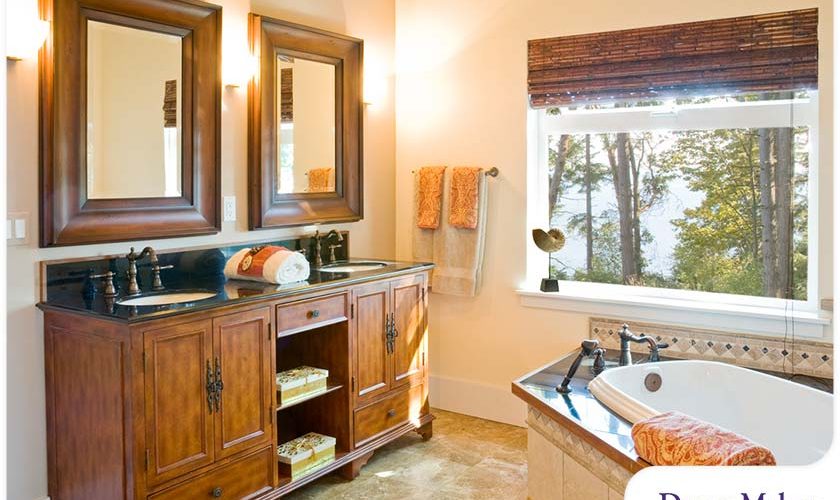 ---
A bathroom remodeling project is a good idea if you have any of the following concerns:

Your bathroom looks dated.
The surfaces are discolored or stained.
The dimensions have become inadequate for your needs.
It doesn't match your personal preferences.
You want to add value to your home.
You want to apply universal design principles.
You simply want a new bathroom.
Whatever your reason for wanting to redo your bathroom, it's important to remember one thing: make the design timeless. A timeless design will help you avoid regretting the changes you made to your bathroom, and you are not likely to spend more time and money redesigning in the future. Here are some tips to achieve that timeless aesthetic.

Go White

Nothing can be more timeless than a color palette centered around white. It's clean, fresh, attractive and versatile. You won't have any problems adding other colors when the overall theme is white. Combine it with soft neutrals for a more relaxing feel, or contrast it with dark colors for something more dramatic. White is perfect if you want a single component of your bathroom to provide a striking accent, such as the toilet or one wall.

Go Classy With Materials

You can't go timeless if you choose only cheap materials. Timeless beauty also involves durability. Stone, marble and ceramics are luxurious, durable and low-maintenance. Add in-floor heating to make your bathroom more comfortable, even in winter.

As for furniture and cabinetry, choose quality wood. It looks great and performs well even in humid areas. If you're thinking timeless, wood is the very definition. For the fixtures like faucets and showerheads, use nickel, stainless steel, bronze, silver, copper, chrome or brass. Copper deserves a special place in timeless bathroom upgrades; it looks luxurious when new and when it ages, it develops a patina that makes it even more beautiful.

Go With the Essentials

There are only a few bathroom essentials: the bathtub and/or shower, the toilet and the sink. You can also add the vanity with a mirror. Apart from a cabinet or two and some shelves, there's not much else you can add that won't create clutter in your new bathroom. Stick with the essentials if you want your bathroom to be timeless, classy and spacious.

Go With a Reputable Contractor
To achieve a truly timeless bathroom design, work with the bathroom remodel contractors at DreamMaker Bath & Kitchen of Ogden. Call us today at (801) 436-8886 or start a conversation here. We work with homeowners in Clearfield, Syracuse, Layton, Kaysville, Farmington, Centerville, Bountiful, North Salt Lake, Park City, South Salt Lake and many other communities.