---
---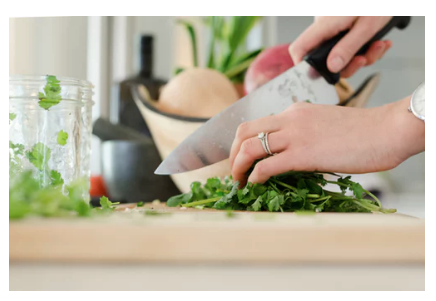 Is there are kitchen remodeling project in your future? If you're planning a home renovation in South Weber, Utah, it's important to think through some of the major details before contacting a professional contractor. For example, what kind of countertops would you like to install? With so many materials to consider, it can be difficult to know which one will suit your home and lifestyle best. While you should take time to learn about the various options available, butcher block is an increasingly popular selection for homeowners. Keep the pros and cons of using butcher block countertops in mind as you finalize your kitchen remodeling plans in South Weber.
Pros
One of the best reasons to choose butcher block countertops for your kitchen remodeling project in South Weber is improved aesthetics. Natural wood adds both warmth and character to a space. Appearance isn't everything, however. This option is also great for food preparation because it's very sanitary when sealed properly.   
Cons
Butcher block countertops aren't for everyone, however. If you choose this option for kitchen remodeling in South Weber, keep in mind that maintenance will be required. Butcher block is also susceptible to scratching and denting. It's also less appropriate for bathroom remodeling projects.
Need Assistance with Kitchen Remodeling in South Weber?
Do you need professional assistance with your upcoming kitchen remodeling project in South Weber, Utah? Now that you know a little more about butcher block, you can make a more informed decision about your new countertops. Whether you're ready to get started right away or would prefer learning about additional options, contact the experts at DreamMaker Bath & Kitchen in Ogden today! We'll be happy to provide you with project advice. You can also count on us for quality workmanship and superior customer care for all your remodeling, renovation, and general contracting projects in South Weber.
Kitchen Remodeling Experts in South Weber
Serving the communities of North Ogden, Plain City, West Point, West Haven, Pleasant View, Farr West, Marriott-Slaterville, South Ogden, Ogden, Eden, Huntsville, Mountain Green, Peterson, Morgan, South Weber, Roy, Hooper, Clinton, Sunset, Clearfield, Syracuse, Layton, Kaysville, Farmington, Centerville, Bountiful, North Salt Lake, Park City.