---
---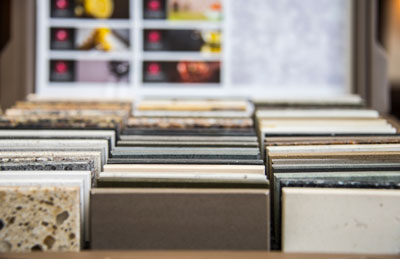 Is it time to update one or all of the bathrooms in your home? If you're planning a bathroom remodeling project in Sunset, you've a number of important decisions to make. One of the biggest is deciding which backsplash tile is right for you. While your contractor will provide you with an assortment of tiles to choose from, it can still be difficult to make your final selection. As with every home remodeling project, you want to be sure you're happy with the final product. To help you pick the right backsplash tile for your Sunset bathroom remodeling project, consider these factors.
It Doesn't Have to Match
Many homeowners feel that the backsplash tile they select for bathroom and kitchen remodeling in Sunset has to match the rest of their space. This isn't the case. Choosing a contrasting tile can enhance the appeal of your bathroom or kitchen.
More Backsplash Tile is Sometimes Better
It's common for backsplash tile to end where cabinetry begins, but this doesn't have to be the case for your Sunset bathroom remodeling project. Your backsplash tile can extend all the way up to the ceiling!
There are So Many Materials to Consider
When picking backsplash tile for your bathroom remodeling project in Sunset, remember there are different materials to choose from. Discuss the options with your contractor before making a final selection.
Need Help Picking Backsplash Tile for Your Sunset Bathroom Remodeling Project?
Do you need assistance picking the perfect backsplash tile for your bathroom remodeling project in Sunset? Contact DreamMaker Bath & Kitchen of Ogden to speak with a highly-trained and experienced contractor about your upcoming project today. Call (385) 389–1116 to speak with a representative today. We can't wait to help make your Sunset bathroom remodeling dreams a reality!
Sunset Bathroom Remodeling
Serving the communities of North Ogden, Plain City, West Point, West Haven, Pleasant View, Farr West, Marriott-Slaterville, South Ogden, Ogden, Eden, Huntsville, Mountain Green, Peterson, Morgan, South Weber, Roy, Hooper, Clinton, Sunset, Clearfield, Syracuse, Layton, Kaysville, Farmington, Centerville, Bountiful, North Salt Lake, Park City.