---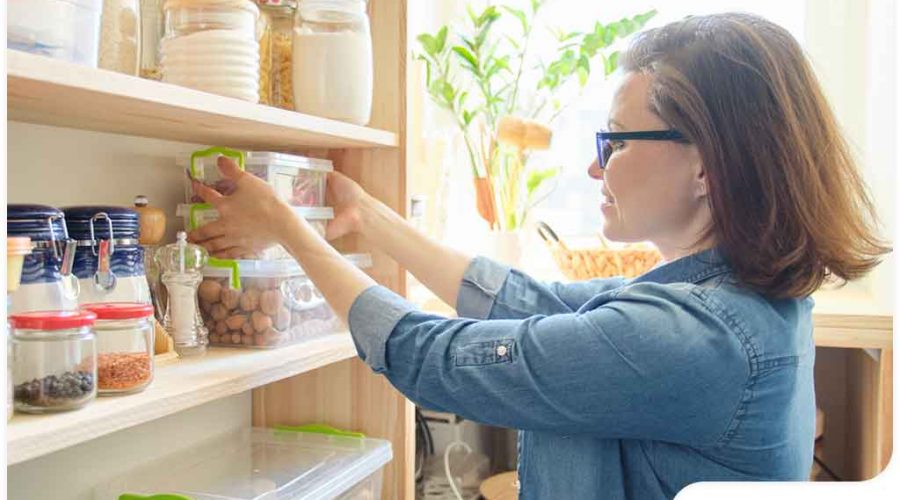 ---
Having a well-planned and organized kitchen pantry will make your life easier. It's easier to clean kitchen surfaces when things are kept in the pantry and cupboards, and you might even be inspired to cook more when you can easily see what ingredients you have. One of the area's trusted remodeling contractors shares what you should and shouldn't do when it comes to planning a kitchen pantry.

What You Shouldn't Do

Overstuff Your Pantry – A common mistake many homeowners make is overstuffing a small pantry space. Doing so makes it difficult to find things that you need, and harder to move around when restocking your pantry. If your current space is enough for what you need to store, then consider remodeling your space to expand it.

An Overly Humid Pantry – While your basement may have enough storage space for a pantry, it's generally too humid to store food items properly. A dehumidifier can help reduce excess moisture in your basement and extend the freshness of your food. Home remodeling experts don't recommend building a pantry next to the laundry room due to excessive humidity.

Improper Lighting – Just like any other part of your home, your pantry requires sufficient lighting. You don't need to purchase expensive fixtures. What's important is that your pantry is well-lit.
What You Should Do

A Balance of Aesthetics & Functionality – Appeal is important but you still need to be practical when it comes to designing storage. Take note of the traffic flow when planning your kitchen. Determine the best way to create the ideal flow from the pantry to countertops and refrigerator. Having a countertop just outside your pantry can be convenient for restocking.

Enough Electrical Outlets – Consider how many appliances you'll have in your kitchen and the pantry. Less important appliances, such as wine fridges and coffee machines, can be stashed in your panty. Also, keep in mind that you may purchase more kitchen gadgets in the future.

Make Top Shelves Accessible – Floor-to-ceiling storage is useless if there's no way to access the top shelves. If space permits it, place a ladder on a sliding rail to reach items on the upper shelves. It's best to keep items that you frequently use on the lower shelves. If you have a small pantry, use a stepladder.

Design Your Dream Kitchen With DreamMaker
For dependable kitchen storage and remodeling solutions, choose DreamMaker Bath & Kitchen of Ogden. We can also help with a bathroom or closet remodel. Call us at (801) 436-8886 or fill out our contact form to start a conversation with our design experts. We work with homeowners all along the Wasatch Front.