---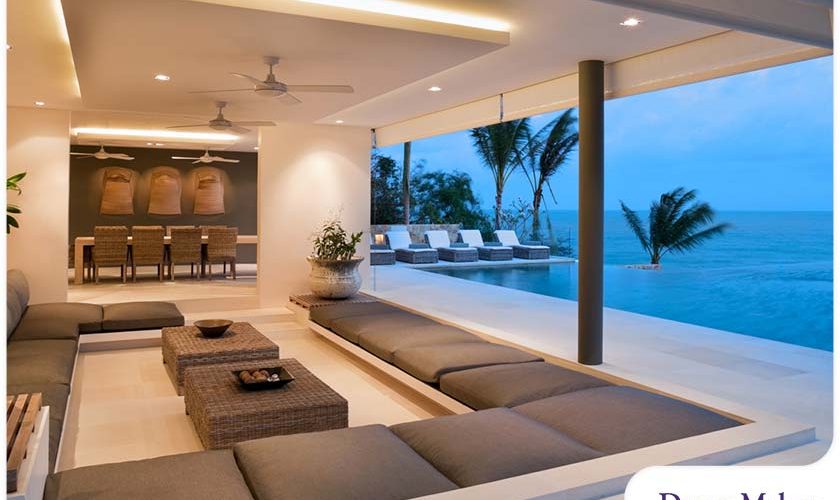 ---
Coastal designs have been a popular motif in home remodeling in recent years. The concept behind coastal homes is simple: use colors, furniture and finishes that are reminiscent of a classic house beside the sea. Incorporating coastal design in your home may sound easy, but it can be challenging in practice. That's why it's always important to consult with a professional designer before starting your remodeling project.

Here are a few tips from our expert remodelers at DreamMaker Bath & Kitchen of Ogden to transform your home into the perfect seaside retreat.

What Makes Coastal Homes Unique?
Colors
Both Hampton and coastal design uses a neutral color palette as its base. The difference comes in the use of accents. Hampton homes favor bold, darker colors like navy blue and stone grey. Coastal homes lean more toward a relaxed beach house aesthetic, which is why you'll likely see pops of color such as coral, yellow and turquoise in the palette.

Patterns & Textures
Hamptons embody quiet, dignified vacation homes, which is why they tend to use more wood species. Coastal homes, while similar in setting, are lighter and more playful, so you'll have more versatility in choosing textures. Rough and raw patterns are not uncommon in coastal design.

Planning a Coastal Home Remodel
You can further incorporate the light and airy essence of coastal design by using an open floor plan for your main living area, as well as in kitchen and dining spaces. Removing walls can help maximize air flow in the interior, a feature that's common in beach homes to capture the seaside breeze.

Bedrooms can be traditionally planned, using accent colors to tie into the coastal aesthetic. For example, neutral linens can be made to "pop" by accentuating them with bright pillows. Don't hesitate to explore the use of accent walls to break the monotony of neutral wallpaper. Lastly, natural fibers can really create the seaside experience. Use seagrass area rugs and rattan or wicker headboards to finish out your design.

Design Your Dream Home With DreamMaker
At DreamMaker Bath & Kitchen of Ogden, our skilled team of designers and builders can help you create your beachside dream house in the mountains! Give us a call at (801) 436-8886 or fill out our contact form to start a conversation with our experts today. We serve homeowners in Ogden, North Ogden, Plain City, Westpoint and all nearby areas. For updates related to COVID-19 and for more information about the DreamMaker Virtual Modified Process, visit our website.