---
---
Are you planning a kitchen upgrade or a bathroom remodeling project this fall? If so, you'll need to find a reliable Ogden remodeling contractor. With so many different construction companies and individual contractors out there, it's sometimes difficult to know which one will suit your needs best. Don't let yourself get overwhelmed by the decision-making process. To ensure you obtain the professional assistance you deserve, here are several useful tips to help you find a reliable home remodeling contractor in Ogden.
Let People Know You're Searching
It doesn't matter what kind of home remodeling project you have in mind. One of the best ways to find a reliable Ogden remodeling contractor is to let other people know you're looking for one. Your friends, family, co-workers, and neighbors can be wonderful resources.
Look Companies Up Online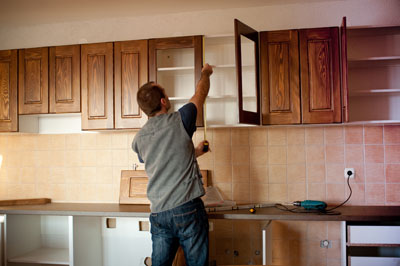 Even if you receive a number of great Ogden remodeling contractor recommendations from people you know, you should look each option up online. Most companies have website; spend some time reading about rates and services.
Utilize Customer Reviews and Testimonials
You should also read through previous customer reviews and testimonials. Many companies and individuals will have these listed on their websites, but you can call and ask for referrals directly as well.
Looking for a Reliable Ogden Remodeling Contractor?
No matter what kind of home remodeling project you have in mind, you'll need a professional contractor to ensure it goes off without a hitch. If you're still looking for a reliable option, make sure you consider DreamMaker Bath & Kitchen of Ogden. We offer a wide variety of remodeling, construction, and general contracting services. For more information about our company, visit our website. You can also call us directly at (385) 389–1116 to set up an appointment with a home remodeling contractor today.
Edited by Justin Vorhees
Reliable Home Remodeling Contractors
Serving the communities of Charlotte, Concord, Cornelius, Davidson, Kannapolis, and Lake Norman.