---
---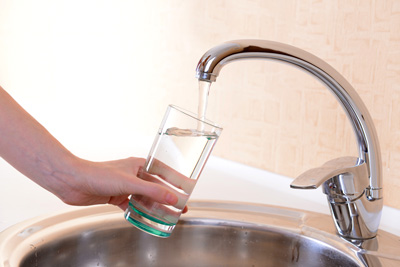 Are you planning a kitchen remodeling project for your home in Clearfield, Utah? If so, you have a significant amount of planning ahead of you! As part of your home remodeling design process, make sure you pick the right faucet type for your space. There are likely more options than you realized! Make sure you speak with a professional contractor about which faucet designs will be best for your space and water usage needs. Here are several of the most popular faucet options for kitchen remodeling and bathroom updates in Clearfield. 
Center-Set
Center-set faucets are often a good choice for both bathroom and kitchen remodeling in Clearfield. Its three-hole unit (for the spout and two temperature knobs) is a standard for many homeowners.
Single-Hole
If you are planning kitchen remodeling for a small space in Clearfield, however, a single-hole faucet may be a better option. This type of faucet requires only one hole, is quite functional, and creates a modern aesthetic.
Widespread Mount
Similar to the center-set faucet, widespread mount units require three holes. They are ideal for homeowners planning kitchen remodeling in Clearfield for large spaces, because the faucet pieces are spread further apart.
Want to Speak with a Professional Contractor about Your Clearfield Kitchen Remodeling Project?
Are you ready to get started with your kitchen remodeling project in Clearfield? You deserve the kitchen of your dreams, so don't put off your update any longer! Contact DreamMaker Bath & Kitchen of Ogden, Utah, to receive the professional assistance you need. Our highly-trained and experienced experts are prepared to assist you with any renovation or general contracting task, no matter the size and complexity. Visit our website for more information about our company. You can also call us directly at (801) 476–4222 to schedule an appointment today. We look forward to making your Clearfield kitchen remodeling dreams a reality!
Clearfield Kitchen Remodeling
Serving the communities of North Ogden, Plain City, West Point, West Haven, Pleasant View, Farr West, Marriott-Slaterville, South Ogden, Ogden, Eden, Huntsville, Mountain Green, Peterson, Morgan, South Weber, Roy, Hooper, Clinton, Sunset, Clearfield, Syracuse, Layton, Kaysville, Farmington, Centerville, Bountiful, North Salt Lake, Park City