---
---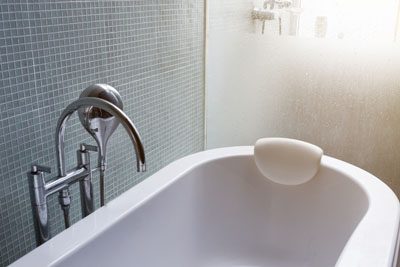 Are you thinking about starting a bathroom remodeling project in Bountiful, Utah? Even small bathrooms require a significant amount of planning! While a home remodeling company can help, it's a good idea to begin thinking about your project as soon as possible. If you're not quite sure where to start, take some time to consider the following questions. Then contact a bathroom remodeling contractor near Bountiful.
Who uses the bathroom?
The first determination you need to make when planning bathroom remodeling in Bountiful is who uses the space most often. Is the bathroom centrally located for general use, or attached to a single room? Are there any special accommodations you need to address for children or elderly loved ones?
Do you need one vanity or two?
If your bathroom remodeling project in Bountiful is for a master bath, you'll probably want two vanities. Otherwise, one should be fine. Knowing this early will help with design plans.
How much countertop space do you require?
It's important to determine countertop space requirements early when planning kitchen remodeling and bathroom remodeling in Bountiful. This will inform other special decisions.
Looking for a Bathroom Remodeling Contractor in Bountiful?
Are you ready to begin your bathroom remodeling project in Bountiful? Now that you've spent some time thinking about your renovation, it's time to find a contractor you can rely on. For expert advice, quality workmanship, and excellent customer service, contact DreamMaker Bath & Kitchen of Ogden, Utah, today. Our highly-trained and experienced contractors are ready to tackle any new project, big or small. Visit our website for more information about our company and the services we office, which also include general contracting. You can also call us at (801) 476–4222 to speak with a representative. We look forward to assisting you with your upcoming bathroom remodeling project in Bountiful!
Bountiful Bathroom Remodeling
Serving the communities of North Ogden, Plain City, West Point, West Haven, Pleasant View, Farr West, Marriott-Slaterville, South Ogden, Ogden, Eden, Huntsville, Mountain Green, Peterson, Morgan, South Weber, Roy, Hooper, Clinton, Sunset, Clearfield, Syracuse, Layton, Kaysville, Farmington, Centerville, Bountiful, North Salt Lake, Park City.