---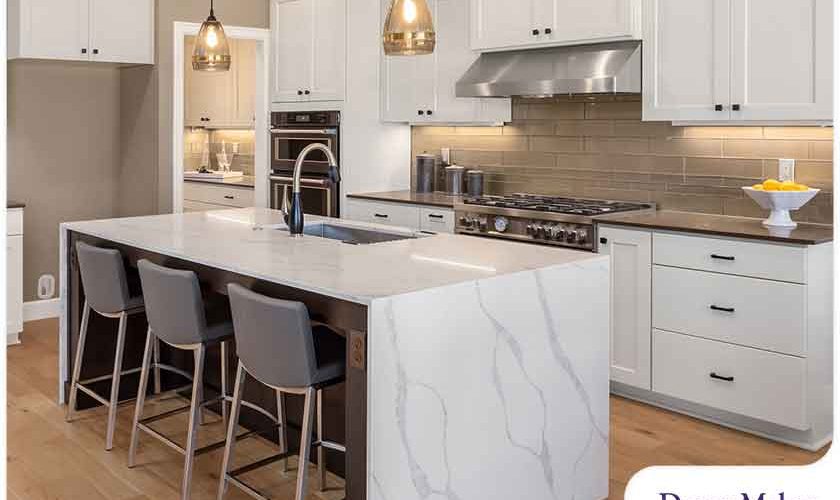 ---
When you're having a kitchen remodel done, design experts generally recommend replacing your kitchen countertops. Fortunately, you have a wide range of options to choose from, one of which is quartz. What can you expect from quartz countertops? Our experts weigh in here about quartz countertops.

Do they stain easily?

Unlike other countertop materials, quartz doesn't stain easily as it is mixed with special types of resins during the manufacturing process. Quartz countertops are also non-porous, meaning you don't have to worry about stains after spills because there's no way for liquids to seep in and cause discoloration. Easy cleanup is one of the reasons quartz countertops are very popular among homeowners.

Do they get scratched easily?

Apart from being stain-resistant, quartz countertops are also incredibly durable. They can withstand heavy kitchen use if you do a lot of cooking. However, if you're looking to keep the shine and luster of quartz, it's highly recommended that you use a chopping board when preparing food with knives.

Are quartz countertops easy to maintain?

Another reason to use quartz countertops in your kitchen renovation is because they are incredibly easy to maintain. They won't need a new layer of protective coating every year, unlike other countertop options.

Will any kind of sink fit with a quartz countertop?

Every type of sink is compatible with your quartz countertop, so long as the product was measured and sized prior to purchase. To install a quartz countertop in your home's kitchen or bathroom, don't hesitate to turn to DreamMaker Bath & Kitchen of Ogden for assistance.

What areas of my home should quartz be used in?

Quartz is perfect for almost every area of your home. Aside from kitchen counters, it's also perfect for bathroom vanities, fireplaces, shower edges, window sills and even coffee tables. In fact, the only time you can't use quartz is for exterior purposes — overexposure to the sun's UV rays can cause discoloration.

Let's Start a Conversation!
Make your search for kitchen remodeling contractors easier by turning to DreamMaker Bath & Kitchen of Ogden. Give us a call at (801) 436-8886 or fill out our contact form to start a conversation today! We serve homeowners in communities all along the Wasatch Front, including Layton, Kaysville, Farmington, Centerville, Bountiful, North Salt Lake, Park City, South Salt Lake, Millcreek, East Millcreek, Sugar House and Mount Olympus.