---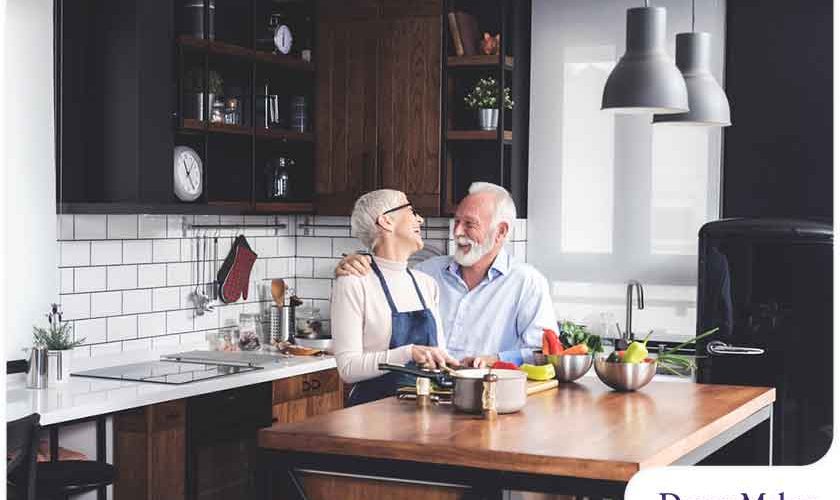 ---
Planning for your future? Research has shown that seniors who are able to stay at home enjoy a greater sense of independence and comfort, not to mention better health outcomes despite the lower cost of care. Today, DreamMaker Bath & Kitchen of Ogden, one of the area's leading home remodeling contractors, takes a closer look at some of the unique advantages of aging in place.

More Independence

Most of us will experience a gradual decline in our physical and cognitive capabilities as we get older. For some, the difference is significant enough to make daily living difficult, making the move to a senior care community a more sensible option.

Yet those who are able and willing to age in place should be encouraged to do so safely and comfortably. Aging in place offers seniors more control over their day-to-day routines, which fosters personal independence and dignity, both of which are closely linked to health and happiness in the elderly.

Safe & Healthy Environment

Modifying the home to create a safe, independent living situation tailored to one's changing needs can sometimes be healthier than moving to a nursing facility or similar communal environment. Even the process of moving can take an emotional and physical toll on an elderly person and contribute to poor health.

Proximity to Loved Ones

There's no place like home! It's where most of us feel the greatest sense of comfort and security, two things that contribute to our quality of life at any age. When you age in place, you're able to spend your later years surrounded by familiar people and places. There simply is no substitute.

Independence by Design™

With Independence by Design™ from DreamMaker Bath & Kitchen, you can start your home's transformation into a safer, more functional living space that will meet your needs throughout every season of your life.

We use a distinctive, full-service home remodeling approach when designing accessible kitchens and bathrooms to accommodate all users, regardless of age and ability. Features we can add to your home include modified sinks, cabinets and counters, as well as barrier-free showers, walk-in tubs, slip-resistant flooring and grab bars. We also provide mobility solutions for multi-level homes.

Let's Start a Conversation!
Whatever the size of your project, from a closet remodel to whole-house renovation, DreamMaker Bath & Kitchen of Ogden has you covered! Our team is proud to serve homeowners in Plain City, Clearfield, Kaysville, Farmington and more. Call us today at (801) 436-8886 or fill out our contact form to schedule an in-home or virtual consultation.