---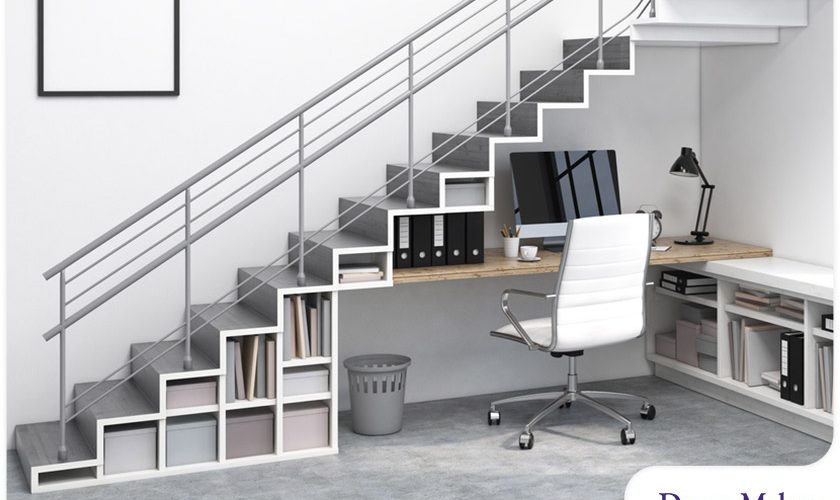 ---
If you live in a small home, every inch of space counts. Unfortunately, many homeowners don't know what to do with the space under their stairs. If you're one of them, don't worry! The expert remodeling contractors of DreamMaker Bath & Kitchen of Ogden have you covered with six different ways you can use this underutilized space.

Laundry Space – If you don't have a dedicated laundry room, consider making this spot your laundry nook. You can either place the dryer and washing machine side by side or you can have a professional create custom-built slots beneath your staircase. If you already have a laundry room and transition to a laundry nook, you can turn the laundry room into a den, a home office or even a spare bedroom for guests.
Kids Corner – If you have children, it can be a challenge to find space around your home to stash their toys and essentials. Use the underutilized space beneath your staircase to store your child's playroom necessities so they are limited to a single area of your home.
Wet Bar – Do you like to entertain guests? If so, you can turn free space beneath the staircase into a wet bar for making cocktails or opening a bottle of wine. If you're not so hot on the idea of a wet bar, you can always opt to convert the space into wine storage instead.
Storage – The spot beneath your staircase is a great place for clever storage. Have a closet remodel expert install drawers or cabinets in this space and you'll have a sophisticated spot where you can store essentials such as clothes, shoes or even pet food and equipment.
Garden – One of the best ways to use the underutilized space under your staircase is to add some shelving and turn it into a small indoor garden where you can place potted plants. There are many low-light plants that grow well in indirect light.
Library – If you've amassed a collection of books or if you have plans of doing so, consider adding some shelving under your staircase and turn it into your own personal library and reading nook.
Let's Start a Conversation!
Looking for a home remodeling expert to help you spruce up your home's interior? Look no further than DreamMaker Bath & Kitchen of Ogden. Give us a call at (801) 436-8886 or fill out our contact form to start a conversation today! We serve homeowners in Ogden and other nearby towns, including Millcreek, East Millcreek, Sugar House, Mount Olympus, Holladay, Murray, Cottonwood, South Jordan and Woods Cross.