---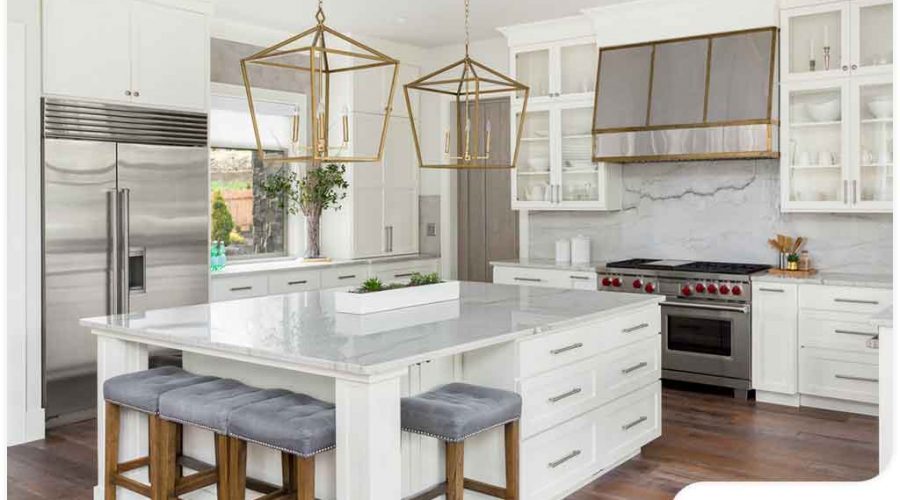 ---
A kitchen island is an essential part of the modern kitchen, not only serving as a prep area for meals but also a casual dining spot. However, your kitchen island isn't limited to these functions. By opting for custom features during a kitchen remodel, you can dramatically improve your kitchen island's functionality.

1. Custom Cabinet Drawers for Storing Appliances

Most homeowners want to maximize every inch of kitchen floor space to manage workflow congestion, and one way to do this is to install custom cabinet drawers that are large enough to store bulky kitchen appliances. Custom cabinet drawers not only maximize the use of valuable kitchen space but also help streamline kitchen design.

Modern kitchen designs have been gravitating toward a more integrated and seamless look for some time now, which also happens to be the reason why custom cabinet drawers have been gaining popularity.

Organizing tip: Store napkins, placemats and other tableware in the top drawers and bulky pots and pans in the bottom drawers.

2. Chopping Block With Extra Storage

Alternatively, you can install a chopping block extension with extra drawers to increase your kitchen work and storage space. Keep in mind that you need to make sure your kitchen island's new features don't disrupt the kitchen work triangle. Kitchens that make use of the kitchen work triangle principle place the refrigerator, range and sink 4 to 9 feet away from each other.
3. Under-Cabinet Lighting

Of course, designing a kitchen isn't all about work efficiency—it's also about setting a mood that's conducive for conversation. Dimmed lighting, combined with under-cabinet lights, can add a sense of drama to any kitchen.

Let's Start a Conversation!
DreamMaker Bath & Kitchen of Ogden offers a wide range of professional remodeling services, including bath and kitchen renovations. To get started with a no-obligation consultation, call us at (801) 436-8886 or leave us a message online! We serve homeowners in Ogden, UT, as well as the surrounding communities of Plain City, West Point, West Haven, Pleasant View, Farr West, Marriott-Slaterville and Eden.