---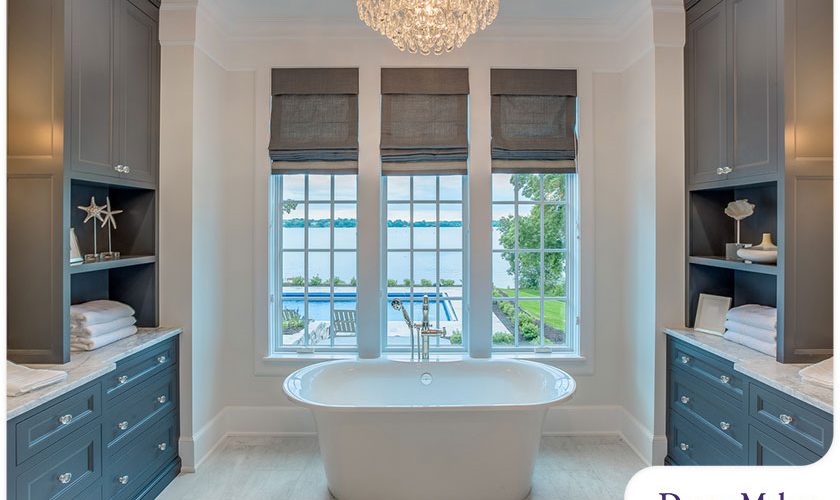 ---
So you've finally gotten tired of long bathroom queues in the morning, and now you're looking to build a new space for everyone's comfort and convenience. There are plenty of things to consider when investing in a bathroom remodel, but you should start with the layout. Once you have that planned out, adding in features and decorating the room becomes a breeze. DreamMaker Bath & Kitchen of Ogden, the leading home remodeling company in the area, share some dos and don'ts.
Bathroom Layout Dos and Don'ts
DO keep the toilet hidden.
The toilet is an important feature in every bath space, but it shouldn't be the first thing people see when they enter the room. Position the toilet behind the door, or tuck it in a corner where it won't be in full view. Better yet, ensure your new bathroom has a separate toilet so people can use it even when someone is in the shower.
DON'T overlook proper sizing.
Bigger is not always better in your new bathroom. Properly scale the toilet, tub, and shower based on the available space. There should be enough room to move freely and easily without bumping into anything. You should also take elbow room into account. Nobody wants to use the toilet with one side of their body pressed tightly against the adjacent vanity. Take away the stress involved in fixture placement in your new bathroom and consult a reliable bathroom renovation professional like DreamMaker Bath & Kitchen of Ogden.
DO consider storage.
Avoid focusing solely on aesthetics when renovating your bathroom. Make sure that function is prioritized so the space has sufficient storage. Instead of attaching a mirror to the wall, go for a mirror cabinet that is recessed to the wall. This gives you a handy spot for storing everyday items like your shaver and toothbrush while providing your new bathroom with a more streamlined look. You should also use alternative storage options aside from the vanity and cabinets. Vertical wall-hung cabinets, over-the-toilet shelves, and insert cabinets should work.
DON'T forget to fill any negative spaces.
Any empty corners can be used to install extra storage. But if you want to add a luxe and relaxing feel to your new bathroom, use that extra space for comfortable seating instead. The toilet shouldn't be the only thing people can sit on while inside the bath, after all. Just keep in mind that the chair shouldn't take up too much space lest it interrupts movement flow in the bathroom.
Start a Conversation With Us
Creating a bathroom that's perfectly lovely and functional isn't as daunting as you may expect, especially when you work with a premier home remodel company like DreamMaker Bath & Kitchen of Ogden. Our communication lines are always open! Schedule a design consultation by calling us at (801) 614-7263 or filling out this contact form. Our service areas include North Ogden, Plain City, West Point, West Haven, Pleasant View, and Farr West, UT.