---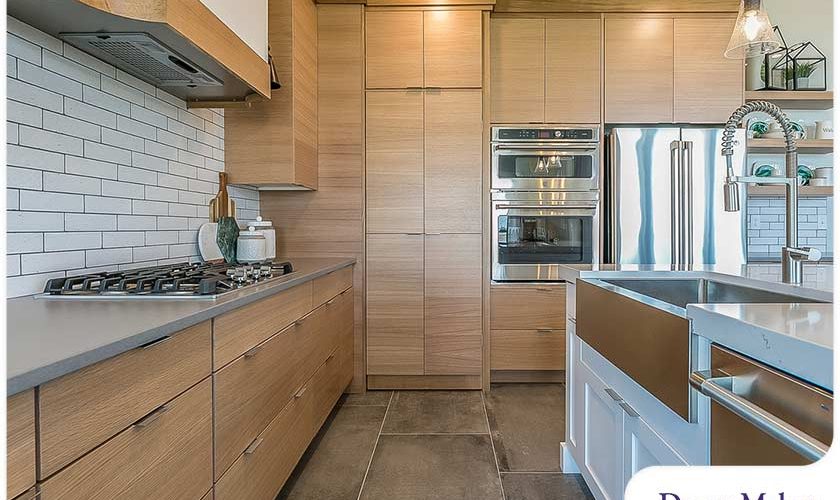 ---
Homeowners who want classic and contemporary elements in their space will find mid-century modern style appealing. Its playful aesthetic is a great way to elevate the heart of your home. With the help of your kitchen remodeler, you can easily mix and match it with other styles too. Read on for tips on achieving the look of a mid-century modern kitchen.
Key Features
Playful Colors
Some pops of colors will add life to your space. You can go with pastel cabinets and shelves or more playful shades for your countertops. If you can't commit to something long-term, consider using colorful accents like dish towels, coasters and dish racks. Colorful appliances can also make a great addition to your kitchen.
Laminate Countertops
Laminate countertops were huge from the 1940s to the 1960s. Thanks to modern improvements, this material is now more durable and appealing than ever. It's a cost-effective option for homeowners who want to use color and pattern in their kitchen.
Natural Materials for Flooring
Slate, bluestone, travertine and other natural stones are popular flooring materials for mid-century modern kitchens. Today, you can get cost-effective tiles that resemble the look of these natural stones. You can also go with wood, cork or vinyl planks that appear like wood. If going with wood, consider a warm brown hue.
Wood Paneling
Another signature of this era is wood. Think about wood paneling for your cabinets, walls and flooring. This material will add warmth to your kitchen and connect it more with nature.
Plenty of Natural Light
An experienced kitchen contractor will agree that plenty of sunlight is essential in mid-century modern spaces. You can allow more natural light into your space by adding more windows or a skylight. Installing a sliding patio door is another way to illuminate the room while giving it a seamless transition to the outdoors.
Let's Start a Conversation!
Are you looking for a "kitchen contractor near me"? At DreamMaker Bath & Kitchen of Ogden, you can count on our design experts for your kitchen remodeling needs. Call us at (801) 614-7263 or fill out our contact form to schedule a consultation. We serve homeowners in Plain City, West Point, West Haven, Farr West, Eden and nearby communities.