---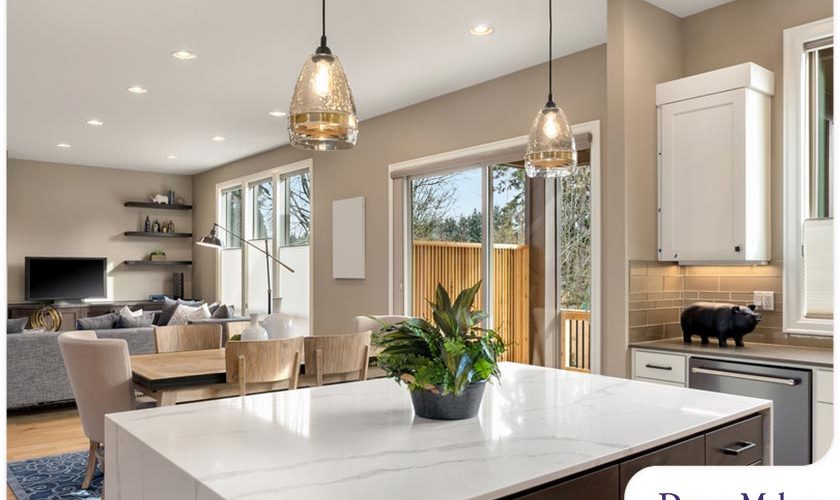 ---
Any professional kitchen contractor will agree that one of the most important features of a well-designed kitchen is the island. It's known for its utility, providing additional countertop space for food preparation and serving as a gathering area for family and guests. To ensure your kitchen island is functional, you'll need the right kind of lighting.
Know Your Island's Size
Your kitchen island's measurements are essential to plan proper lighting. The right amount of lighting will provide a good balance of beauty and function. As a rule of thumb, the lights over your kitchen island should offer 35 to 50 lumens per square foot and be hung 30 to 36 inches above the island countertop. This provides just the right amount of lighting for daily use without the brightness becoming too overbearing.
Use the Right Type of Lighting
Kitchens of the past were poorly lit, and some of them had only one lighting fixture at the center of the room. An experienced kitchen remodeler can design your kitchen to have adequate lighting in all areas of the space. Choose recessed lighting as your primary lighting that's used throughout your kitchen. In addition, these choices are also ideal for kitchen island lighting:
Linear chandeliers. These lighting fixtures are steadily increasing in popularity, as they can complement traditional and modern interiors. They're relatively easy to install by wiring just one fixture, but may not be ideal for bigger kitchen islands.
Pendant lights. These versatile kitchen lighting fixtures offer several advantages for your island. They can complement almost any type of decor and their height can be easily adjusted. The number of pendant lights you use will not be limited like that of a chandelier, which means you can go with nearly any combination that works best for your island.
Let's Start a Conversation!
Your search for a "home contractor near me" ends with DreamMaker Bath & Kitchen of Ogden. Let our experienced team of remodelers find the right lighting fixtures to complement your kitchen space. Call us at (801) 614-7263 or fill out our contact form to schedule a design center visit! Our service areas include Ogden, Mountain Green, Peterson, Morgan, South Weber, Roy, Hooper, Clinton, Sunset and Clearfield.