---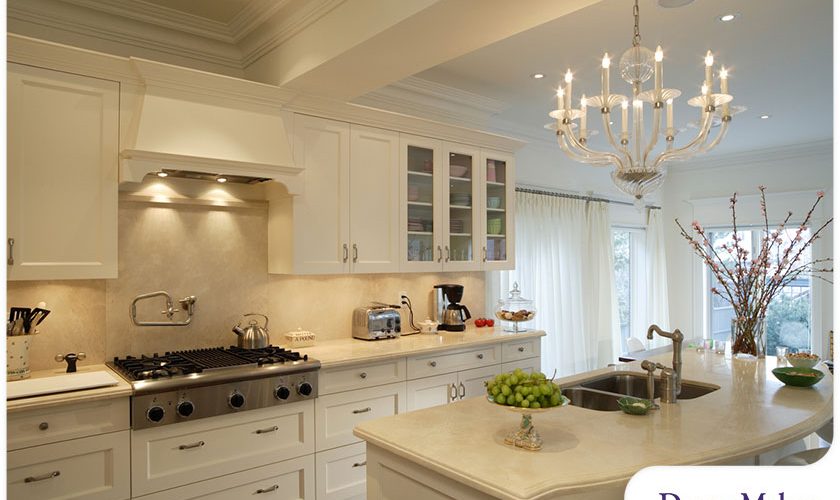 ---
The terms "contemporary" and "modern" are often used interchangeably in the context of interior design and remodeling. However, there are key differences that define these styles. Contemporary design refers to the trending design of the moment, while modern design pertains to a specific style that started in the early 20th century.
If you are interested in incorporating contemporary features into your kitchen, you need all bases covered. Trusted home renovator DreamMaker Bath & Kitchen of Ogden shares some of the essential elements of this particular design aesthetic.
Contemporary Features
Clean Lines & Shapes
Contemporary kitchens offer a simpler look and feel, and nothing communicates that more than sleek lines and geometric shapes. They apply to almost everything, from high ceilings and elongated drawers to wall-spanning cabinets and wide backsplashes. Even without ornamentation, a contemporary kitchen can look elegant and sophisticated because of these elements.
A Neutral Color Palette
You can still achieve a contemporary kitchen design with bold colors, but the typical color palette for this style leans toward shades of white, gray and tan. A subtle touch of warm or cool tones can be just as satisfying in some remodels. The former establishes a more transitional feel while the latter heightens the sleek contemporary appeal of the space.
Rectangular & Square Cabinets
One of the best ways to highlight the clean and sleek lines of the contemporary kitchen is through cabinets. Shaker-style cabinets, for instance, feature a boxy appearance and rail-and-stile construction that complements a minimalist approach to design. Incorporating other elements, such as drawer pulls and doorknobs with metallic finishes or glass panels for doors, can enhance the vibe of this particular feature.
Waterfall Edges
Another element that a kitchen remodeler can include in a contemporary kitchen design involves the creation of seamless and continuous surfaces. Kitchen islands and peninsulas, in particular, can benefit from waterfall edges. Here, the countertop material extends down the side of the cabinetry. The horizontal-to-vertical transition helps create a cohesive and interesting focal point within the kitchen space.
Stainless Appliances
The arrangement of appliances matters a lot if you want to achieve a contemporary look for your kitchen. Paneling them creates a streamlined appearance that matches the rest of the cabinets while eliminating visual clutter. It also helps if the appliances you choose have stainless steel surfaces because they offer a more industrial look – a must-have in contemporary kitchens.
Let's Start a Conversation!
You don't have to search online for a "kitchen contractor near me". DreamMaker Bath & Kitchen of Ogden is here to help you design a contemporary kitchen that meets all your requirements and preferences! Call (801) 614-7263 or fill out our contact form to schedule a webinar or design center visit. We serve homeowners in Ogden and nearby communities including Farr West, Marriott-Slaterville, Eden, Huntsville and Mountain Green.