---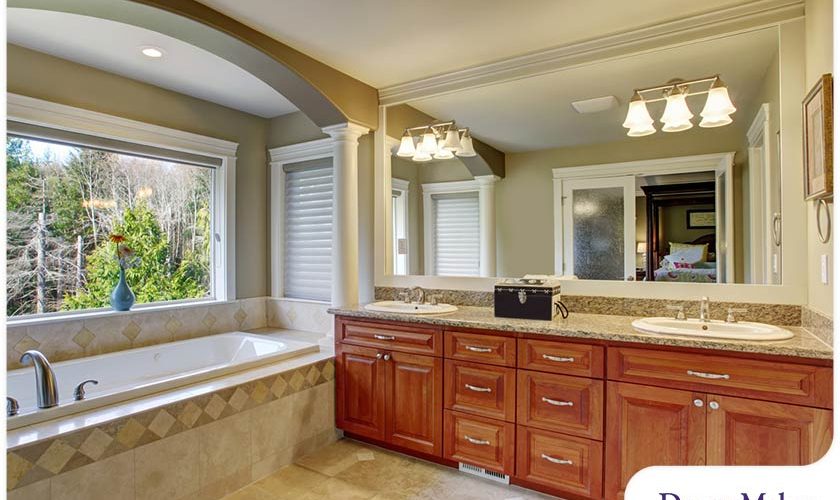 ---
Whether you are renovating the entire space or just updating old, shabby fixtures, it is important to have a carefully crafted plan when starting a bathroom remodel. This keeps the big picture in mind and ensures that you stay on track to meet your expectations.
In this article, DreamMaker Bath & Kitchen of Hollywood shares a simple to-do list for your bathroom remodeling project.
Gather ideas. Once you have arrived at the decision to spruce up your bathroom, it is now time to gather design-related ideas. Pinterest and home remodeling magazines can be great sources of inspiration. From there, you can select different interior styles, materials and finishes you want to incorporate into your new and improved bathroom space.
Decide what you want to change. After getting inspiration design-wise, you need to figure out the scope of your remodel. Are you planning to tear down everything or simply change a few fixtures and add a fresh coat of paint? There are a lot of elements to take into consideration when designing your new space. These often include the bathtub and/or walk-in shower, cabinets, vanity, countertop, lighting, flooring and ventilation. It is a good idea to get a bathroom estimate so you can have an idea of what fixtures you will want to splurge and save on.
Establish a budget. You need to establish a reasonable budget that you can stick to before construction even begins. Make sure to include material and labor costs, permit fees and inspection fees in your budget. In some cases, remodeling companies also provide a warranty on all work they do. The peace of mind that you will get in knowing that your bathroom remodel will not only be handled by experienced builders but also backed by a strong warranty makes the additional cost well worth it.
Find a contractor to work with. Finding the right contractor for your bathroom remodel takes a bit of research. You can ask friends and neighbors for recommendations and check review sites and the websites of the companies you are interested in for additional feedback. Most contractors have photos of their completed or ongoing projects on their websites or social media accounts, so make sure you view those as well.
Let's Start a Conversation!
DreamMaker Bath & Kitchen of Hollywood is a full-service bathroom remodeling contractor. By handling all aspects of design and remodeling, our experienced team can ensure consistency and efficiency throughout the process. Give us a call at (305) 425-1700 or fill out our online form to request a no-obligation bathroom quote. We work with homeowners in Hollywood, Aventura, Golden Beach and other nearby communities.