---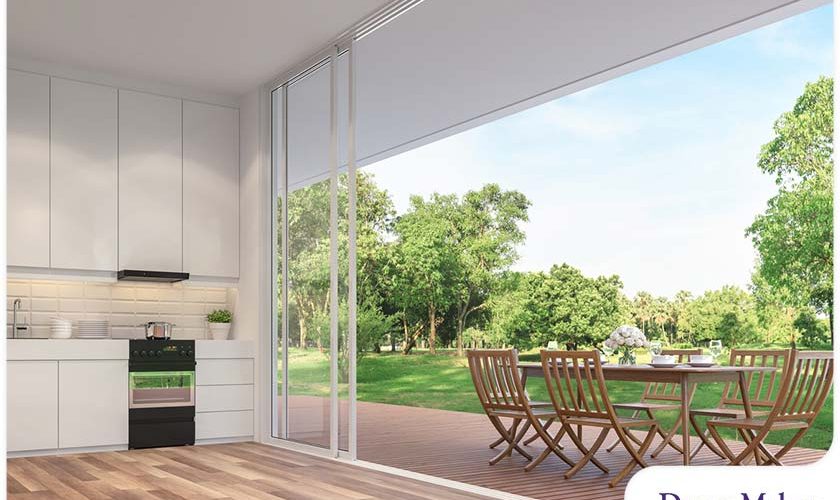 ---
If you are an avid host or simply like filling your living area with sunlight, an indoor-outdoor space is a great addition to the design of your home. Because this trend is so popular, it can also increase the value of your residential property should you decide to sell.
A top-rated home remodeler shares some of the most sought-after ideas for blended spaces to give you the best indoor-outdoor experience:
Outdoor lounge area. With a well-designed lounge area outdoors, it is easy to accommodate large groups of people whenever you want to hang out and chit-chat. The indoor-outdoor space can serve as an extension of your living room if you decorate it with cozy couches, side tables, reclining chairs, art and other furnishings.
Outdoor dining room. If your outdoor space is close to your indoor kitchen, turning it into a dining area is a great way to elevate your overall living experience at home. Your family and friends can enjoy alfresco dining at any time without having to set up tables and chairs and carry food too far.
Outdoor kitchen. For families who love to cook and entertain guests, converting an outdoor space into a kitchen is a no-brainer. According to an expert kitchen remodeler, outdoor kitchens typically include sinks, stovetops, BBQ grills, refrigerators, ice makers, ovens and cabinets to store dishes and utensils. Just remember to install a covering like a roof or a pergola to protect your appliances from weather.
Outdoor entertainment area. Building an entertainment area complete with a large outdoor TV and sound system is another exciting way to elevate your outdoor experience at home. First, you need to build a deck or patio to define your space. Then, you need to add a comfortable seating area under shade to provide relief from the heat. You can also add a fireplace or stone firepit for nighttime entertainment.
Indoor-outdoor pool. An indoor-outdoor swimming pool is a remarkable investment for any homeowner. You can take a dip alone or invite your friends for long hours of fun in the sun. An indoor-outdoor pool typically includes a garage door-style opening that can be lowered or raised when needed. You can also install a wet bar where everyone can get their favorite beverages while lounging near the pool.
Let's Start a Conversation!
DreamMaker Bath & Kitchen of Hollywood creates beautiful, multi-functional outdoor spaces where families can relax and entertain. Contact us at (305) 925-5999 or fill out our online form to get in touch with a "contractor near me". We work with homeowners in Hollywood, Hallandale Beach, Aventura, Golden Beach and other nearby communities.