---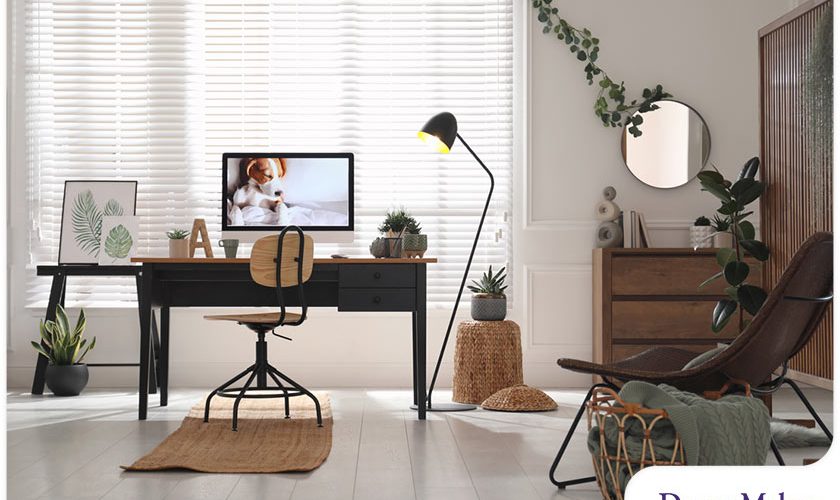 ---
Whether you are temporarily working from home or starting your own business, a home office is a great place to perform work-related tasks without interruption. To help you create an office that promotes productivity and efficiency, home renovator DreamMaker Bath & Kitchen of Hollywood lists four all-too-common design mistakes that you should avoid.
Failing to use the correct lighting. As with other areas in your home, proper lighting is essential in a home office. This means no dim lighting or artificial lights that produce severe glare. For many interior designers, natural lighting is still the best type of lighting. If possible, place your workspace near a window that gets a lot of sunlight. Otherwise, you can invest in a couple of lamps that cater to your personal style.
Buying a nice-looking but uncomfortable chair. Your desk chair in your home office should be cozy enough to sit all day in but not so comfortable that it invites you to slack off. Ideally, you want something that is structured, upright and ergonomic. When shopping for an office chair, give yourself time to assess various shapes, heights and materials so you can figure out what you really want.
Working on a cluttered desk. When it comes to designing your office at home, it is important not to go overboard with the decor. While plants, candles and unique office supplies sitting on your desk may make it look like a picture out of a magazine, these items may not function well. Sometimes, all you need is a clean, minimalist desk.
Setting up the office close to the bedroom. While working from your bed is not necessarily a bad thing, it is not the best place to be productive either. If you believe that the quality of your sleep has decreased while working from home, try introducing a clear separation between where you work and where you sleep. If there is no room to set up an office desk in your home, you can always work in your living room or at the kitchen table, as long as there are no distractions.
Let's Start a Conversation!
You can count on DreamMaker Bath & Kitchen of Hollywood for professional and personalized home remodeling services. Our team of designers and remodelers creates spaces that are functional and beautiful. Give us a call at (305) 425-1700 or fill out our online form to get in touch with a "home remodeler near me". We work with homeowners in Hollywood, Aventura, Miramar and the surrounding areas.