---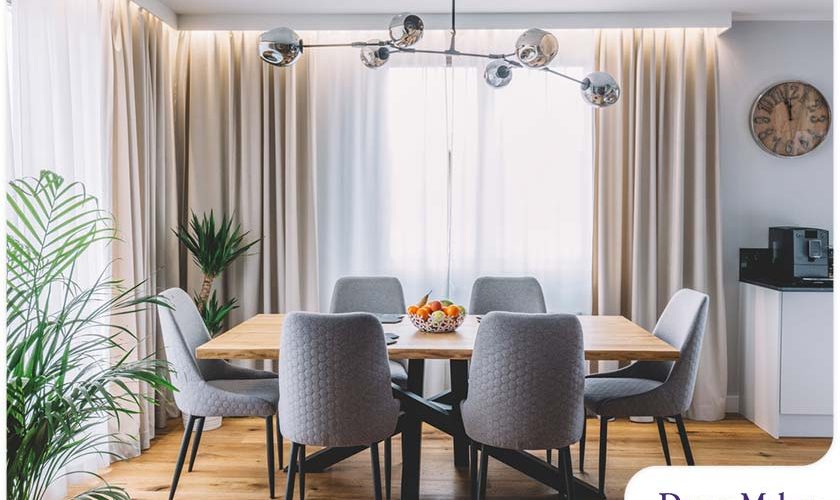 ---
It's true — the concept of a formal dining room did leave at sometime during the last decade. With people living a more active and fast-paced lifestyle, having a dedicated space for sit-down dinners seemed impractical and luxurious. But now the dining room is making a huge comeback and with good reason! The area's trusted home renovator, DreamMaker Bath & Kitchen of Elizabethtown, shares why.
The Return of the Dining Room
The last few years have made people see their homes in a different light. It rankled homeowners to see the design flaws they've overlooked, which is why, despite the pandemic restrictions, the demand for home improvement has surged. The situation has also made homeowners realize what they've been missing for a long time: spending time with their families and creating brand-new memories with them.
The easiest way to do that is to share meals. Now that people are eating in more, they'll want to have a lovely and comfortable space where they can do just that. It comes as no surprise that this renewed focus on family meals and intimate gatherings would have homeowners calling their local home remodeler to design a dining room.
The Dining Room, Reinvented
The dining room may be returning, but it won't be the same stiff and closed-off space you remember. Today's modern dining room strikes a perfect balance between formal and casual, allowing for a space that's more versatile and comfortable. To create the ideal dining room for your needs, make sure to:
Use statement pieces, like innovative tables and chairs, to add a creative aesthetic to the space. If a unique dining table is beyond your current budget, you can spruce up the room with interesting artwork or an accent wall.
Incorporate good lighting design into the space. A chandelier, or some well-paced pendants, can make a huge and positive difference to the way you use your dining room. Make sure that your lights come with a dimmer switch so you can set the overall mood you want for the space.
Set up your dining room close to the living room and kitchen. The placement not only allows for a smoother connection between these spaces, which makes kitchen-to-table traffic much easier but also ensures that the dining room can be used more often. One of the best things about the post-quarantine dining room is that it can double as a spot for remote work or online classes when not in use.
Get in Touch With Us
Looking up "premier home remodeler near me" online will direct you to the number-one choice: DreamMaker Bath & Kitchen of Elizabethtown. Using innovative design solutions and customer-centric service, we'll help you create a dining room that makes every meal a lovely and enjoyable experience. Schedule a design consultation by calling us today at (717) 452-4942 or filling out this contact form. If you'd like to visit our design center, we're open on weekends by appointment only. We serve Elizabethtown, Hershey, Mount Joy, Lancaster, and Harrisburg, PA.