The DreamMaker Elizabethtown Team
With a dedication to superior craftsmanship and ethical excellence, our team of specialists deliver a design that meets your specific needs, while communicating consistently throughout the entire remodeling process. You can feel secure that your project will be completed in the most efficient manner possible with minimal disruption to your life. Plus, our foundation in honest, ethical business practices makes us the professionals you can trust to give you the home you've always wanted.
Keep scrolling to meet the team.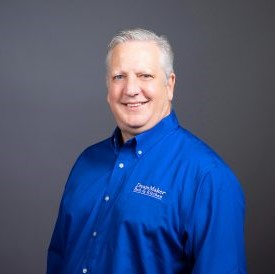 Frank was born and raised in Mexico City but always kept strong ties to the United States through family and work. He earned an Electric and Communications Engineering degree from the Monterrey Institute of Technology, and later went back to school for a Master´s degree in Business at ITAM, both in Mexico City.

Frank spent the last 30+ years in the Sound and Communication Industry. Influenced by several mentors in the business, his late father being the main one, he developed a strong customer satisfaction culture, and learned to strive for long-term relationship nurturing. During a large portion of these years, Frank traveled extensively throughout Latin America; and it was during one of those trips that he met Nazlhy, his now wife and mother to Lilia and Andrés.

Frank and his family decided to move back to the US to complete their children´s education. He soon discovered that DreamMaker matched his business philosophy, life goals, and taste for building and remodeling. In addition, he was fortunate enough to find an opportunity to integrate his franchise to an existing DreamMaker operation in Elizabethtown, PA.,  one of the oldest and most successful franchises in the network. Frank is excited to link his business skills with his passion for remodeling to help improve the lives of others in Central Pennsylvania.