---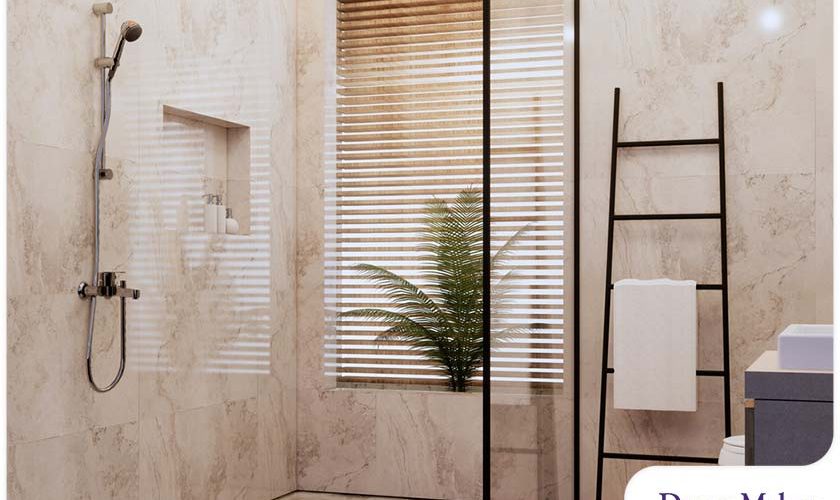 ---
We've discussed what makes a wet room an excellent addition to your home. But if you want to get the most out of this upgrade, your wet room has to be designed correctly. You should already have a few bases covered before asking for a bathroom quote. DreamMaker Bath & Kitchen of Elizabethtown, the premier remodeling company in the area, shares a few tips:
Take Floor Material Into Account
The flooring is an integral part of wet room design. For one thing, it can affect the floor level of the space. Depending on your choice of material, the floor will either be raised or sunken to ensure proper water drainage. Whether or not your wet room will be easy to clean and maintain depends on the floor material. Tiles, for example, are versatile and cost-effective, but they have grout lines that make the wet room trickier to clean. You'll do better with acrylic, composite, and other grout-free materials instead. And to make the wet room safer and more accessible, pick a flooring material that's proven slip-proof.
Plan the Layout Carefully
What makes a wet room distinctive is its open floor plan. There are no surrounds that divide it from the rest of your bathroom, allowing for a smoother traffic flow and a clean, seamless look. Still, many homeowners opt to partially section off the space with a frameless glass screen to accentuate the look of the wet room and to better protect it from sprays and splashes. When planning a wet room layout, ensure the toilet is positioned as far away from the splash zone as possible. The showerhead should also be placed so water won't spray beyond the confines of the wet room. If you need help designing an efficient and accessible wet room layout, talk to DreamMaker Bath & Kitchen of Elizabethtown about a detailed bathroom estimate.
Don't Overlook Ventilation
The wet room should stay cool and moisture-free to prevent mold and mildew. For this reason, it's important to have an extraction fan installed inside the space. If you want to add an operable window for passive ventilation, avoid positioning it within the splash zone of the wet room. If not, you should consider installing a vented skylight over the wet room. A vented skylight allows indoor moisture to escape and increases the bath space's access to natural light. A good combination of exhaust fans, windows, and skylights ensure that your wet room can remain fresh, dry, and mold-resistant.
Start a Conversation With Us
DreamMaker Bath & Kitchen of Elizabethtown is the "trusted bathroom remodeler near me" you can always count on for high-quality bath renovation services in Elizabethtown, Hershey, Mount Joy, Lancaster, and Harrisburg, PA. Call us today at (717) 452-4942, or fill out this contact form to schedule a bathroom consultation. Our design center is also open on weekdays (by appointment only) if you'd rather see our options firsthand.