---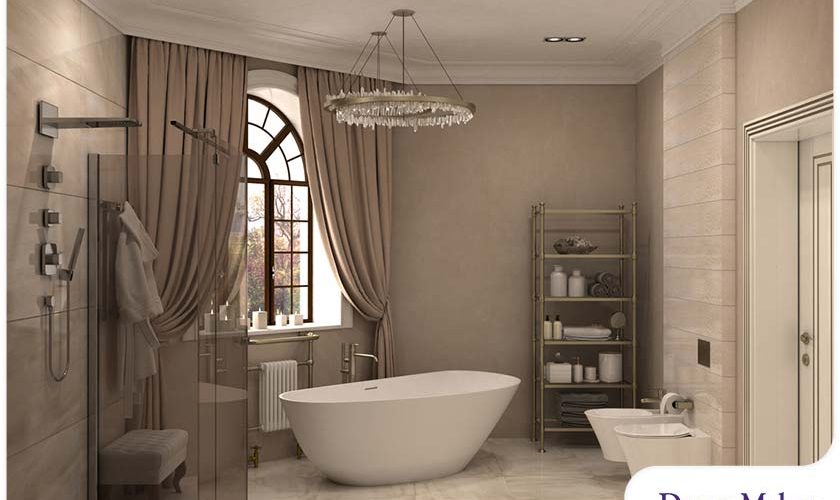 ---
If you enjoy the kitchen-dining-living room combo you've created with an open floor plan, feel free to incorporate the same concept into your bathroom. By taking down any partitions that separate the shower area from the rest of your bath space, you can create what's called a wet room, which is slated to be the next huge bathroom trend. But what exactly is it, and why should you add one to your home? The premier bathroom renovation company in the area, DreamMaker Bath & Kitchen of Elizabethtown, shares what you need to know.
What Is a Wet Room?
A bathroom specifically designed to get wet. Compared to bathrooms with a conventional walk-in shower, a wet room is not enclosed with anything that would divide the shower area from the rest of your bathroom. To prevent water from escaping and splashing into the dry areas, a wet room has a sloped floor that guides excess water smoothly into a drain. This bathroom also has to be "tanked", or sealed with a waterproofing membrane. This reduces the likelihood of water or moisture damage.
How Does a Wet Room Benefit You?
You'll find that having a wet room elevates the look of your bath space and enhances your showering experience. To detail, a wet room can:
Make your bathroom feel larger. Shower walls and doors may add privacy to your bathroom, but they also make the space feel and look cramped. And if your bathroom is already small in the first place, this can be a major issue. Adding a wet room during your bathroom remodel mitigates this. It's designed with an open-concept plan in mind, allowing for a bathroom that's airy, spacious, and seamless.
Create a more accessible bathroom. Because a wet room doesn't have a threshold to step over, older family members and those with mobility issues will be able to enjoy a safer and more comfortable showering experience. And when you equip the wet room with other helpful features, such as shower seats, grab bars, and motion sensor lights, you can make your bathroom truly accessible for people of all ages and abilities.
Allow for easier cleanup and maintenance. A wet room has minimal lines and is partition-free, so cleaning around it is simpler and more convenient. There's no enclosure to wipe down and no shower doors to check for broken or rusty hardware. Since the bathroom is just one big space design-wise, keeping it dry and ventilated is also somewhat easier.
Schedule Your Design Consultation
Once you've decided on a wet room for your home, the next step would be to turn to a trusted home remodel company like DreamMaker Bath & Kitchen of Elizabethtown. Our skilled design team will be happy to help you plan and design this exceptional bath option. Call us today at (717) 452-4942, or fill out this contact form to start a conversation with us. We proudly serve homeowners in and around Elizabethtown, Hershey, Mount Joy, Lancaster, and Harrisburg, PA. Watch out for Part 2 of our blog series, where we'll discuss design considerations for building a wet room.