---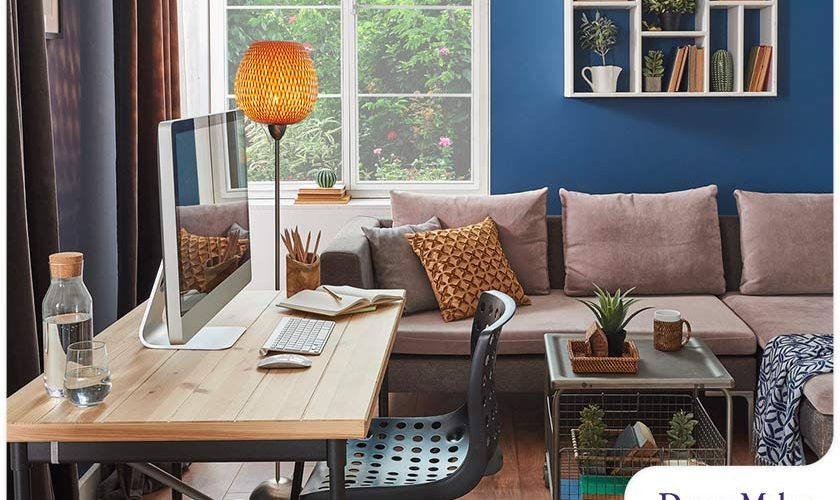 ---
Dedicated work-from-home spaces have become a necessary feature in many homes. If you have an unused space that you can turn into an office, be aware of the different design mistakes to avoid. This will help ensure that you can work without experiencing any discomfort or disruptions.
Local home renovator DreamMaker Bath & Kitchen of Elizabethtown highlights some of these mistakes here.
Common Design Mistakes
Not Having a Large Enough Desk
The desk in your new home office doesn't have to be big, but it should be sizable enough to hold everything you typically use while working. Other equipment should also be placed within easy reach to ensure workflow is as efficient as possible. If you can't get a big desk for your home office because of limited space, you can still maximize it with additional storage.
Not Considering Indoor Lighting
Every professional home remodeler knows the importance of adequate lighting in a home office. To keep the stress levels low and productivity levels high, invest in better lighting. Is access to natural light limited? Consider investing in new windows to let sunlight into your space. A skylight can also do the trick.
To maximize daylighting, you can relocate your workspace beside a window. Install shutters or curtains if the sunlight is too intense – this way, you minimize glare that may distract you from your work. As far as artificial lighting, go for softer, warmer tones that are closer to natural sunlight. Choose lighting combinations that offer the right balance of ambient and task lighting.
Not Using a Comfortable Chair
Since you'll be sitting in front of your desk for most of the day, you need to pick a chair that's structured enough to keep you focused and comfortable at the same time. It's worth investing in a good chair to ensure your productivity!
Let's Start a Conversation!
A quick online search for a "home remodeler near me" will lead you to DreamMaker Bath & Kitchen of Elizabethtown. Our company remains at the top of the search results because local homeowners trust us to help them meet their remodeling goals. We can work with you closely to design the home office you've always wanted! Give us a call at (717) 452-4942 or fill out our contact form to schedule a consultation. Our service areas include Hershey and Lancaster, as well as the nearby communities of Manheim, Bainbridge and Lebanon.