---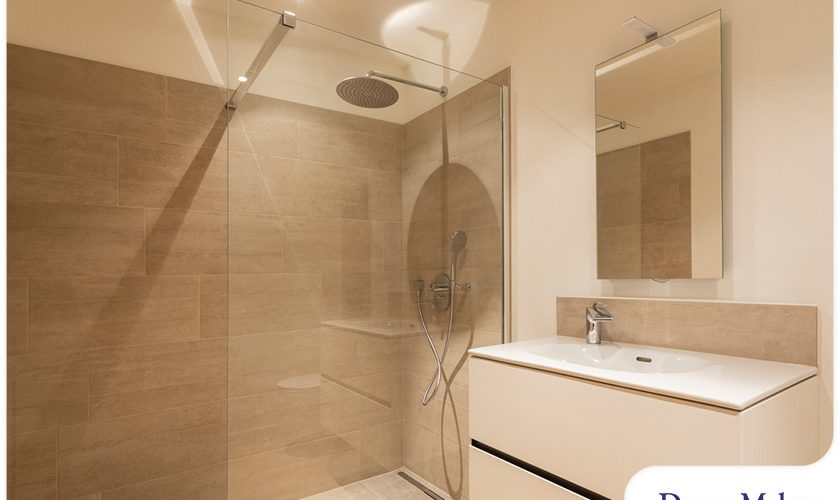 ---
If you plan on enjoying your golden years in the comfort of your home, a bathtub is ill-equipped to meet your changing needs. In the long term, it makes more sense to convert the tub into a shower. DreamMaker Bath & Kitchen of Elizabethtown, a trusted mobility remodeling contractor, explains why a shower is an essential feature in an aging-friendly home.

Reducing the Risk of Accidents

Falls are a significant safety concern for older Americans. According to the Centers for Disease Control and Prevention, falls are the leading cause of injury among Americans age 65 and above, and it's estimated that 80% of these accidents were due to bathroom slips and falls. One way of reducing the risk of bathroom falls is to install a shower, which is not only less slippery than a tub, it also frees up valuable floor space in your bathroom.

Why Install Doorless Showers?
To free up more bathroom floor space, you might want to consider converting your tub into a doorless walk-in shower. Removing the shower door also makes your shower more accessible thanks to the lack of barriers. In addition, it makes cleaning your shower easier since there are fewer areas where moisture and scum can accumulate.

Other Essential Safety Features

Aside from a shower, what are the other must-have features in an age-friendly shower?

Grab bars – A shower reduces, not eliminates, the risk of accidental slips. In case you're thrown off-balance in the shower, you will want a grab bar you can reach for.
Smaller bathroom tiles – If you prefer a tile floor, we recommend choosing smaller bathroom tiles. The smaller the tiles, the less slippery the floor.
Best Bathroom Flooring Materials for Safety

If you don't want a tile bathroom floor, here are other options for aging-in-place safety.

Non-slip vinyl flooring – In addition to being less slippery than glass or ceramic, non-slip vinyl flooring also has lower maintenance needs.
Rubber flooring – Rubber flooring is the best choice for an age-friendly bathroom. It doesn't get slippery when wet, has low maintenance needs and cushions falls. However, it's not as aesthetically pleasing as ceramic tiles or natural stone.
Our Independence by Design™ Services

Looking for a "home remodeler near me?" DreamMaker Bath & Kitchen of Elizabethtown can help you create functional spaces that meet your needs while reflecting your lifestyle.

Let's Start a Conversation!
To schedule a consultation with the mobility remodeling experts at DreamMaker Bath & Kitchen of Elizabethtown, just give us a call at (717) 298-3830 or fill out this form. We serve homeowners in Mechanicsburg, Manheim, Bainbridge, Lebanon, Palmyra, Middletown, Hummelstown and the surrounding communities.