---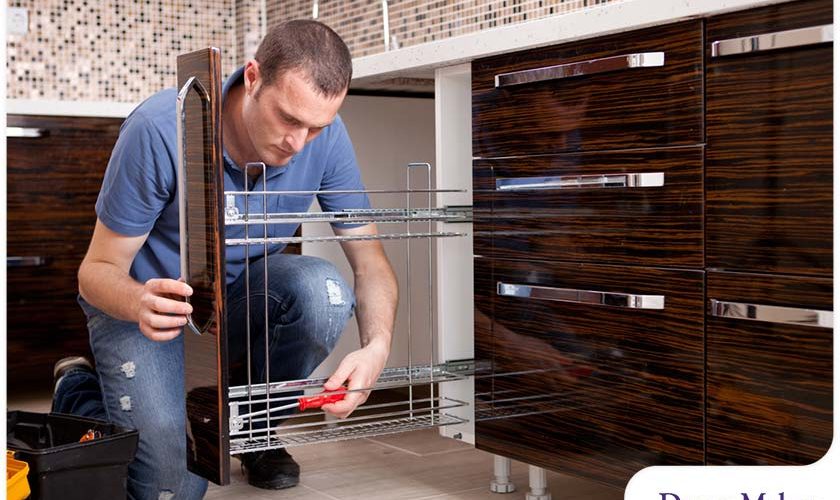 ---
Whether you are doing it to increase space or flow, you cannot go wrong with a kitchen renovation project. During the planning phase, it is worth considering some add-ons and accessories that will make your kitchen experience more enjoyable. Here are some great ideas.
Get More Storage With a Pullout Pantry
A smart way to increase your pantry space and also make it more convenient is to add a pullout pantry. Organize canned and jarred food in chef-style, multi-layered, narrow shelf units. These shelves swing or slide out for easier access. For even more storage space for your spices, add shelf units on the pantry door. You can also store cookware, utensils and canned or jarred food in full-height pullout pantries located next to the appliances you use most often when you're preparing food.
Add Base Cabinet Pullout Shelving
Ask your kitchen remodeling contractors about adding pullout shelves in your base cabinets. These shelves offer more space for canned, jarred and boxed food, as well as for that growing collection of spices. They can be located right next to your cooktop or oven.
Add Pullout Shelves to Narrow Spaces
Are your cabinets overflowing? Find narrow spaces where you can add more pullout shelves. These can be added in cabinets or as independent storage racks that roll out. They are great for small bottles, cans and jars of spices. If your pullout rack is hidden, you can use one side for storage and the other for drying towels.
Get Mixer Storage
Create a home for that heavy stand mixer. It's a shelf equipped with a hinge for lifting the mixer when you have to use it, and for lowering it when you are done. If there is space left in the cabinet right below the mixer shelf, you can use that to add another rollout drawer for storing other items.
Hide Rotating Shelves in Cabinets
Corner storage cabinets are often challenging to access, especially if they are deep. To make sure you can easily reach what you need in these cabinets, talk to your contractor about installing a built-in rotating shelf. Metal edging can keep the contents secure when you rotate the shelves.
Let's Start a Conversation!
Set up an appointment with DreamMaker Bath & Kitchen of Elizabethtown to discuss your kitchen remodel. Start a conversation with us here, or call (717) 298-3830. We offer our remodeling services to homeowners in York, Lititz, Camp Hill, Mechanicsburg, Manheim, Bainbridge, Lebanon, Palmyra, Middletown, Hummelstown and many other communities.