---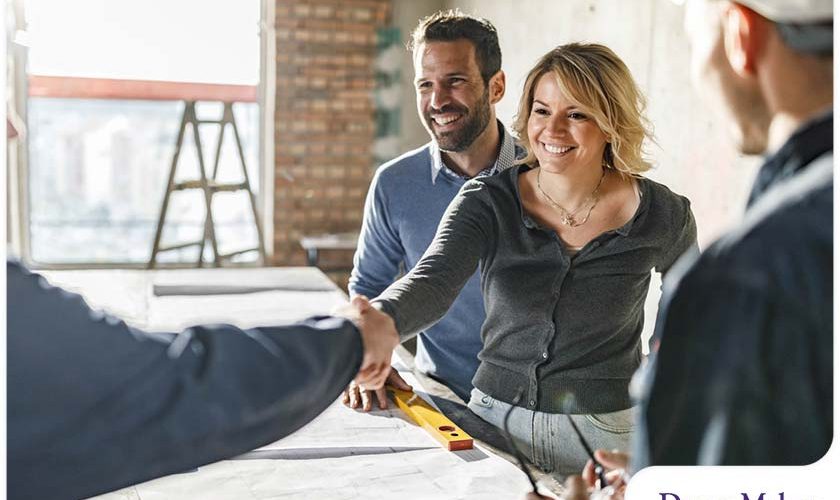 ---
Whether you're doing a small home office remodel or a whole-home update, a renovation will teach you the importance of establishing a good working relationship with your contractor. Most of the responsibility will fall on your remodeler's shoulders but, as the client, there are a few things you can do to help your project go as smoothly as possible.

The biggest key to success, in our experience, is great communication. We'd be lost without it! Here are some of DreamMaker's top tips for better communication:

1. Choose the right contractor for the job.
Because communication is a two-way process, having a good partner is the easiest way to guarantee good communication. During your initial meeting with your contractor, take note of how they interact with you. Do they make you feel heard? Do they answer your questions? Do they provide well-thought-out responses? Having a strong rapport from the beginning can really set the tone for the entire project.

2. Get everything in writing.

Miscommunications between homeowner and contractor can derail the progress of an interior remodeling project. Sometimes, these can stem from agreements that were made verbally before the project's start date. It pays to have a reliable and accurate record of everything involved in the remodel. For your protection and peace of mind, there should be a written contract detailing the full scope of your project, the agreed-upon start and end dates, expected deadlines for specific milestones, and a breakdown of all the materials that will be used and where they will be sourced from.

3. Keep an open line of communication.

Always make your preferred lines of communication clear, including backups. Expect to have a dedicated point of contact throughout your project (this is usually the project manager). It's good practice to let remodelers know your preferred schedule for updates so that they can update you on your project's progress. The regular updates will also give you a chance to air any concerns or grievances so that they can be resolved quickly and to your satisfaction.

4. Call out contractor jargon.

Every industry has its jargon, and some contractors may resort to it without noticing. A good remodeler will make an effort to self-correct and be more than willing to clarify anything that isn't clear. Should you encounter terms you don't recognize, don't hesitate to ask questions. This way, you can avoid paying for something you may not want or need.

Let's Start a Conversation!

From cabinet refacing to whole-home renovation, DreamMaker Bath & Kitchen of Elizabethtown is committed to meeting all of your home remodeling needs. Our established process creates a positive and enjoyable experience from concept to completion. Give us a call at (717) 298-3830 or fill out our contact form to schedule an in-home or virtual consultation. We serve homeowners in Elizabethtown as well as Harrisburg, Mechanicsburg, Bainbridge, Palmyra and other nearby communities.