---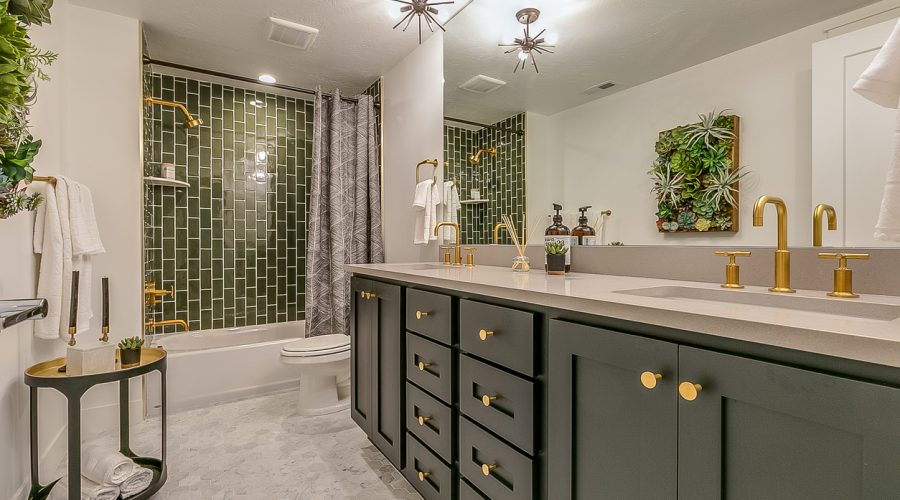 ---
Tile is one of the most important design elements in a bathroom. Unless you already have a specific look in mind, it can be a daunting prospect to select the right one from tens of thousands of colors, shapes, sizes and textures, especially if you are tackling a full-scale bathroom remodel.

To help make the process of narrowing down your options a little easier, DreamMaker Bath & Kitchen of Elizabethtown shares some of our biggest bathroom tile do's and don'ts.

DO: Ensure Cohesion in Your Design

This is especially important if you like a minimalist look or if your bathroom is on the smaller side. One of the best things you can do to open up a space is to create a sense of cohesion by using the same tile color on your bathroom floors and walls. Getting rid of obvious visual breaks allows your gaze to move smoothly from one point of the room to another.

DO: Ask Questions & Get Help

When choosing tile for your bathroom, there are quite a few factors to keep in mind, such as aesthetics, durability, safety and maintenance. It's always a good idea to do your due diligence. Working with good bathroom remodeling contractors and asking for their input will certainly help. Their expertise can help you steer clear of tile choices that might not work with your bathroom design and, more importantly, your lifestyle.

DON'T: Mix & Match Too Much

If you have plenty of space to work with, it's a good idea to mix and match your tile. But unless you're intentionally going for a maximalist effect, you'll want to keep one or two elements consistent. For instance, you can play with different color families while keeping shape and finish uniform, or throw in some specialty tile shapes in an otherwise monochrome bathroom.

You can also limit specialty tile to a single area of your bathroom to create a focal point. Hand-cut natural stone tile works really well in these types of applications.

DON'T: Just Go With Whatever Is Trending

While we always keep an eye on remodeling trends, most bathroom renovation contractors will advise against using them to guide expensive or near-permanent design choices. Remember: tile is a commitment that will likely outlive anything that's currently trending.

DON'T: Disregard "Wood" & "Concrete"

If you love the look of a certain material but aren't sure if it'll fit your budget or hold up well under wet conditions, don't despair! It's easier than ever to find porcelain tile that mimics the appearance of wood, concrete and even marble.

Let's Start a Conversation!
If you're itching to start making your dream bathroom a reality, get in touch with DreamMaker Bath & Kitchen of Elizabethtown. We love helping homeowners upgrade their home's look and functionality, not to mention their quality of life! Call (717) 298-3830 or fill out our contact form to schedule an in-home or virtual consultation. We serve homeowners in Elizabethtown, Hershey, Lititz, Manheim, Lancaster, Middletown and the surrounding communities.