---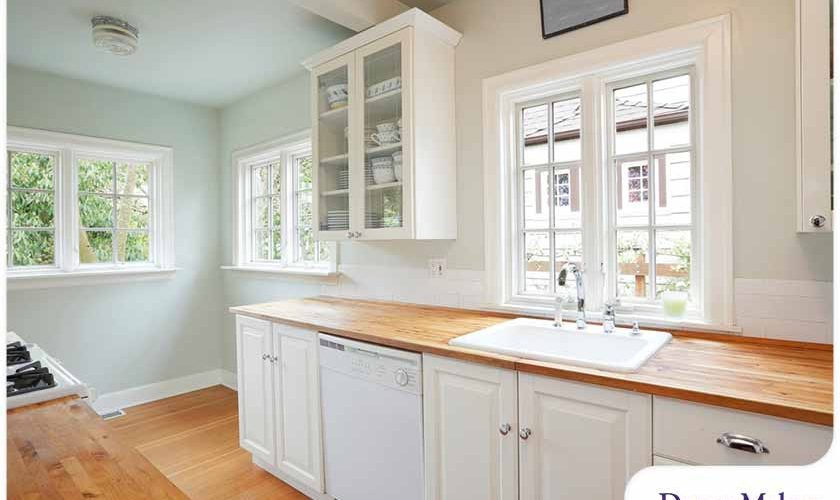 ---
Your living situation is likely to change the longer you and your family live in your current home. There may come a point in time when you require more kitchen space to meet your needs. An addition might suffice, but it can be quite expensive. Plus, it might not be practical due to zoning restrictions.
Fortunately, there are various kitchen remodel options that can give you more bang for your buck. Read on to learn more about each of them!
Control the Clutter
Expanding a small kitchen can be as simple as minimizing clutter. When various items fill so much counter space that they cover the kitchen's sightlines, the kitchen will appear smaller than it really is. Consider investing in cabinets and other fixtures that can improve the efficiency of your kitchen storage.
Bump Out an Exterior Wall
Moving an exterior wall out to create two feet of added floor space might not sound like much, but it can make a lot of difference if you want to expand your small kitchen. Most building codes set two feet as the maximum a floor can be cantilevered without installing a new foundation. A bump-out will involve the removal of the exterior wall to make way for a laminated header for roof support. A new outer wall can then be built along the perimeter of the new floor. For this to work, the floor joists must run in the right direction. With added floor space, you can accommodate a set of cabinets and heavy appliances.
Remove a Wall or Partition
Another kitchen renovation idea to consider will involve a little bit of demolition, support structures allowing. If your home has a dining area, removing the wall between it and the kitchen will help you open the space for additional features, like an island. Other areas of your home that you can "borrow" floor space from include an adjacent porch or mudroom.
Take Down Part of a Wall
If removing an interior wall or bumping out an exterior one won't work for your home, a smaller kitchen can see some additional space by removing part of the wall of an adjoining room. This technically won't expand the kitchen space, but it helps create a sense of openness that can make the room look larger.
Let's Start a Conversation!
As one of the leading kitchen remodeling contractors in the area, DreamMaker Bath & Kitchen takes a distinctive full-service approach to each project we handle. Let us help you design the kitchen you've always wanted! Call (717) 298-3830 or fill out our contact form to schedule an in-home or virtual consultation. We serve homeowners in Elizabethtown, Hershey, Lititz, Manheim, Lancaster, Middletown and the surrounding communities.