---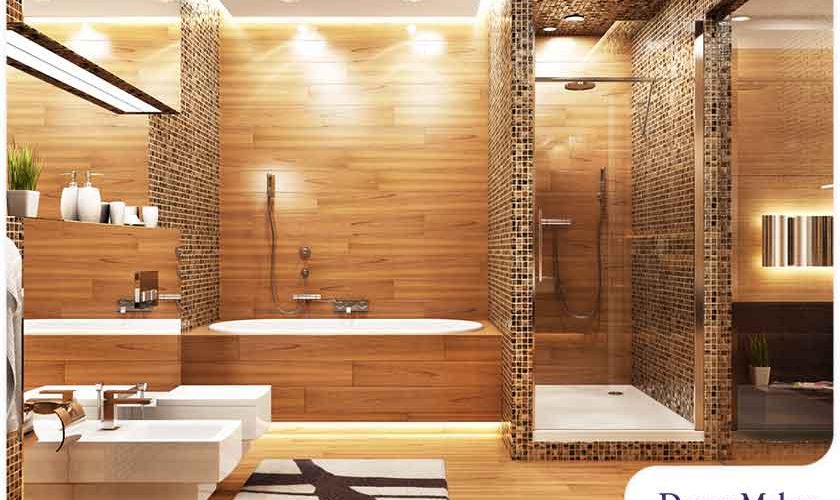 ---
The bathroom is one of the most critical rooms in your home in terms of lighting. It's not just for the look; it's for safety and convenience. However, most homeowners treat bathroom lighting as an afterthought. This is a mistake you shouldn't commit when you're tackling a bathroom remodel. Providing illumination in your bathroom can be simple, but it has to be effective.

How Much Light Does Your Bathroom Need?

This depends on who's using the bathroom. For your main bathroom, 75-100 watts of lighting should be enough. An incandescent bulb with 100 watts of power is equivalent to 1750 lumens. A 24-watt fluorescent light or a 20-watt LED light will yield the same illumination and use less power. If you have a problem with glare, use deeply recessed downlights or lenses.

Here's a basic guide to bathroom lighting that should help you get started:

Daylighting or Natural Light

Instead of depending on artificial light all the time, use daylighting, which helps you save energy and also brightens your mood. Daylighting corrects your circadian rhythm, which is what you need for a healthy sleep/wake cycle.

If you can install more than one window, do it. The more natural light windows allow into the bathroom, the better. There are ways to deal with privacy issues if you're concerned about them. For example, you can use glazed windows or blinds that allow light in. Sheer curtains can also help.

Think about adding a skylight if you need maximum lighting. Even when the day is overcast, you'll still receive plenty of light through a skylight or two. A skylight over a tub also creates drama.

Overall Artificial Lighting

If you're adding cabinets with your bathroom renovation, ask your contractor to install indirect uplighting, which you can easily do with LED light strips on top of cabinets. Fluorescent light bars are also an option. This style of lighting creates a more pleasant kind of illumination.

If you want something a bit more luxurious, a pendant fixture or a chandelier can do the trick. Install it at least three feet from the tub and at least seven feet above water level. For softer lighting, choose a fixture that accepts a dimmer.

If you prefer the warm yellow light that an incandescent bulb provides, get a lamp that gives off the same kind of light, which is about 2700 Kelvin. 3000K is warm but whiter light. For places like walk-in closets where you don't need warm lights, you can go as high as 3500K.

Vanity Lighting

Whether you're washing your face, brushing your teeth or putting on makeup, you don't want shadows on your face. That's why the best lighting for a vanity should come from either side of the mirror at roughly the user's height. You can achieve this by installing the lights on the wall or hanging pendant lights from the ceiling. You can also buy vanity mirrors with lights installed behind the mirror.

LED lights are great for this use. A second option is a number of incandescent bulbs, but these are less energy-efficient. It's also a good idea to make your vanity lights dimmable.

Night Lighting

It's not a pleasant experience to turn on bright lights when you have to use the bathroom in the middle of the night. For this purpose, a 5-watt night light should be perfect. You can either leave this light on all night or equip it with a motion sensor.

Bathroom lighting should be carefully planned and included in the design phase before construction or remodeling begins.

Get Advice From the Pros
Get in touch with the professional bathroom remodelers at DreamMaker Bath & Kitchen of Elizabethtown. Call us today at (717) 298-3830 or start a conversation here. We are ready to help you if you live in Hershey, Mount Joy, Lancaster or Harrisburg. We also serve York, Lititz, Camp Hill, Mechanicsburg, Manheim, Bainbridge, Lebanon, Palmyra, Middletown and Hummelstown.