---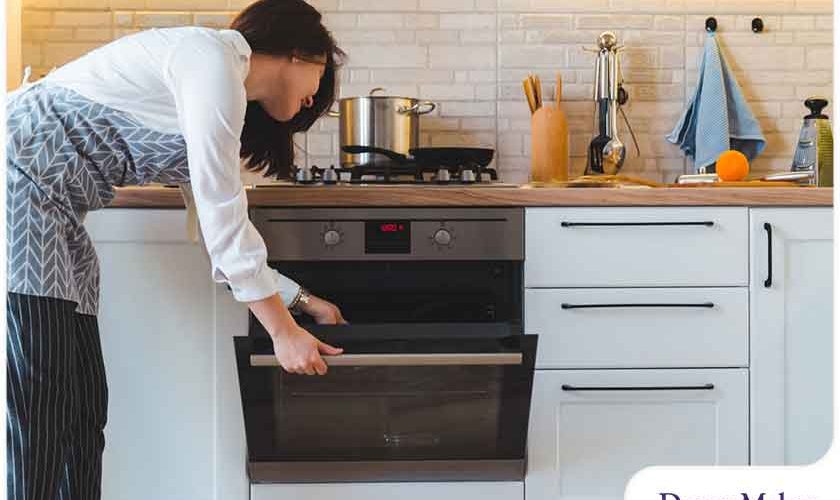 ---
Different homeowners have different needs when it comes to cooking. If you're an avid baker, your kitchen should make it easier for you to whip up batch after batch of baked goodness. What does a kitchen designed for baking include? Here's what our kitchen remodelers recommend.

Rolling cart – If you find yourself a little short on wall space for cabinets or shelving, carve out a little space in the room for a rolling cart. This way, you'll have a place near your counters that can hold ingredients and equipment, that you can also move around as needed.
Bookshelf – Consider adding a few bookshelves in the kitchen for your cookbooks so you'll have easy access to frequently used recipes. There are many areas of the kitchen where you can place a bookshelf; a shelf next to the center island is a good location if you're unsure.
Double ovens – If you have both the space and the budget, add double ovens to your list when remodeling your kitchen. This can be especially convenient when you are holding gatherings in your home. When purchasing ovens, consider convection ovens as they have fans that recirculate heat, which are great if you want evenly baked cookies and crusts on your pastries.
Workstation – Are you baking on a regular basis, either as a hobby or a side business? If so, set up a workstation on one of your countertops. When replacing your counters during the remodeling project, choose solid-surface materials such as marble and granite. They are the ideal materials to work on when rolling out dough.
Storage drawer – If you have plenty of tools, make sure that you include an extra storage drawer in your remodeling plans. Doing so gives you a dedicated place in your kitchen to store whisks, molds and the like.
Open shelves – When it comes to dry ingredients such as sugar and flour, kitchen remodeling pros recommend a storage space that allows you easy access to them. The best modification you can make to accommodate this need are open shelves in your kitchen.
Tray or baking pan storage – Similar to storage drawers, if you have many trays, sheets and baking pans, consider installing upright storage in your kitchen drawers for easier access to your most commonly used equipment.
Let's Start a Conversation!
Planning to remodel your kitchen? Don't hesitate to turn to DreamMaker Bath & Kitchen of Elizabethtown for assistance. Give us a call at (717) 298-3830 or fill out our contact form to start a conversation with us today! For updates regarding COVID-19 or to learn more about our Virtual Modified Process, visit our website. We serve homeowners in Elizabethtown and the surrounding communities, including Hershey, Mount Joy, Lancaster and Harrisburg.