---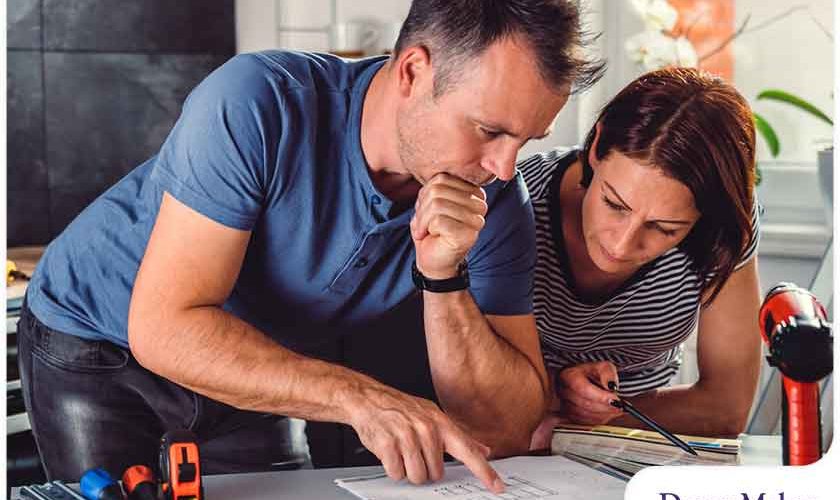 ---
When it comes to home renovations, the design phase is just as important as the actual construction phase. A haphazard approach to remodeling your home can lead to expensive regrets. That's why a renovation project begins way before your contractor pulls up with the materials!

But why does the design phase need your complete attention? Here are some of the reasons to focus on the design first, before thinking about the actual work.

You Can Address Potential Problems

Many problems associated with remodeling can be prevented. Rather than correcting them as they happen, why not stop them before they occur? Tweak your blueprints before the work even begins. For example, if you realize that the project is going to need more space to make room for the amenities you want, you can adjust the blueprint to reflect that.

You Gain Awareness

You've already started your interior remodel. The concrete is dry. All you have to do now is to put the appliances in place … then one or two appliances don't fit. Or some appliances are too far from an electrical outlet. This is what happens when you don't have awareness of what the project entails. The beauty of the design phase is that it allows you to focus on your vision before the contractor takes out the hammer and nails. You can include everything you need in the blueprint because you already know.

The Remodeled Area Blends In

Have you ever seen one of those pictures of a home renovation or addition that sticks out like a sore thumb? A good example is putting an ultra-modern kitchen in a historic house. It might serve the purpose, but it might also make you wince each time you look at it.

Renovations are not just about improvement. They're also about fitting that improvement into the current design of the home so that the transition isn't difficult to stomach. If you fail to focus on the design phase of your project, you could run into transition problems and regret renovating.

You Can Iron Out the Details

Light fixtures, plumbing fixtures, cabinet handles, door handles, insulation, weather stripping, etc. There are many details that contribute to the completeness of any renovation project. You don't make them up as you go along. You finalize the details during the design process. This way, you ensure the full functionality and beauty of your newly renovated area, with every detail blending in.

Let's Start a Conversation!
DreamMaker Bath & Kitchen of Elizabethtown can help you with every phase of your construction project. Call us today at (717) 298-3830 or start a conversation here. We are ready to serve you if you live in York, Lititz, Camp Hill, Mechanicsburg, Manheim, Bainbridge, Lebanon, Palmyra, Middletown, Hummelstown or any nearby community.