---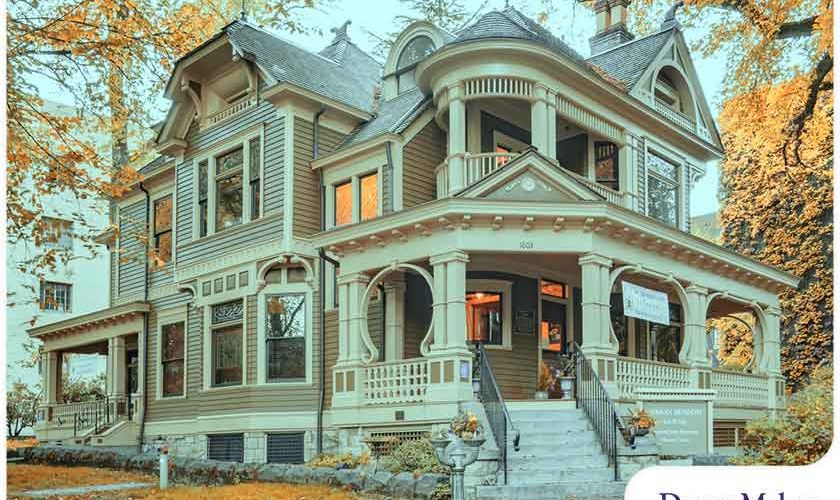 ---
When purchasing a historical home, it's important to know that there may be some challenges waiting for you. To help ensure you get started on the right foot, here are a few things you should know.

Start with the roof, windows and masonry. It can be tempting to focus on a historic home's interior right away. However, when renovating an old home, it's best to remain practical and start with the roof, windows and masonry first. That way, you can prevent moisture from infiltrating the home and causing interior damage.
Know the restrictions. A home that's more than 100 years old often has a lot of historic value, so you can expect to face a few restrictions when it comes to renovating. With that in mind, it's highly recommended that you first familiarize yourself with possible restrictions. For instance, you may not be able to add square footage when remodeling a historic home as this can alter its architectural make-up, reducing historical accuracy and value in the process.
Find out if the house is listed on the National Register of Historic Places. Before you start home renovations on a historic home, check if the property is listed in the National Register of Historic Places. This is a list of homes that the government wants to remain historically accurate, and failing to follow guidelines can result in hefty fines. This will also clue you in on which renovation restrictions are on the table and which aren't.
Learn the status of plumbing, heating, electrical and insulation. If you intend to stay long-term in a historical home, find out the status of the plumbing, heating, electrical and insulation systems. Depending on the house's age, chances are that there are some defects in these four areas. To save energy and be as comfortable as possible, you may need to include them in your renovation plans.
Let's Start a Conversation!
Need an expert remodeling contractor to help you renovate a historic home? Look no further than DreamMaker Bath & Kitchen. Give us a call at (717) 298-3830 or fill out our contact form to start a conversation today! You may also visit our website for updates related to COVID-19 or to learn more about our Virtual Modified Process. We serve homeowners in Elizabethtown and the surrounding communities, including Hershey, Lancaster, York, Camp Hill, Mechanicsburg, Bainbridge, Lebanon and Middletown.