---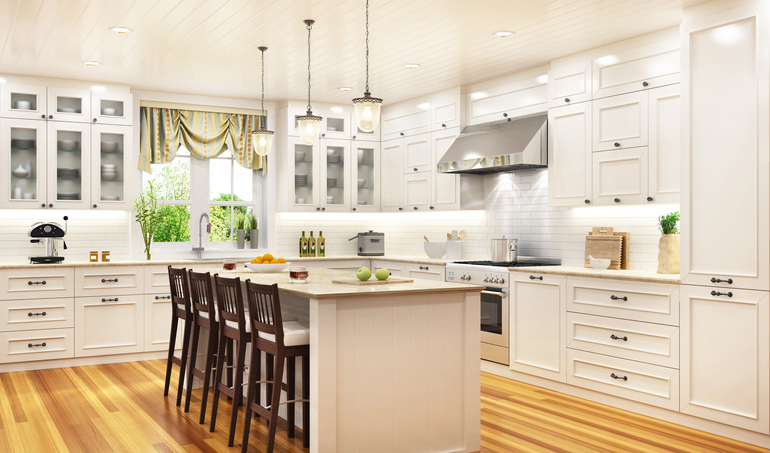 ---
If you're having your kitchen remodeled, chances are your contractor will recommend having your cabinets replaced to ensure the overall look of your new kitchen ties together. In this article, the kitchen remodelers of DreamMaker Bath & Kitchen of Elizabethtown discuss the standard dimensions of kitchen cabinets you might consider.

Tall Cabinets

Tall cabinets are often used as pantry space and oven cabinets, and often reach up to 96 inches. However, they can also vary depending on the height of your ceiling and whether you prefer to have space between the ceiling and cabinet. In terms of width, they're usually limited to 30 or 36 inches wide. When it comes to depth, tall pantries are commonly 24 inches deep but you can also go for 12-inch options if your kitchen space is tight.

Wall Cabinets

Wall cabinets are used to store kitchen supplies and food items. When it comes to cabinet choices, kitchen remodeling pros prefer wall cabinets because they offer a lot more diversity in terms of sizing. Heights of 30, 36 and 42 inches fit between the base cabinets and ceiling. For width, the standard wall cabinet is available between 12 and 36 inches while a wall cabinet's depth is usually at 12 or 24 inches. Wall cabinets may not surpass a base cabinet's depth.

Base Cabinets

Base cabinets usually serve as the foundation of countertops and other surfaces found in your kitchen. Typically, they rest on the floor and are used to house dishwashers, ranges and other kitchen appliances while often being fitted with a drawer and a set of shelves for storage space at the same time.

When it comes to height, standard base cabinets measure 34.5 to 36 inches from the floor to the top of the countertop once the countertop is installed. In terms of width, a standard base cabinet is available between 9 feet and 42 inches but may vary substantially depending on the purpose of the cabinet. When it comes to the depth of base cabinets, those without a countertop are 24 inches while base cabinets with countertops usually have an overhang that can add another inch or two.

Let's Start a Conversation!
Want to remodel your kitchen? Turn to DreamMaker Bath & Kitchen of Elizabethtown. Give us a call at (717) 298-3830 or fill out our contact form to start a conversation with us today! You may also visit our website to learn more about our Virtual Modified Process and for updates regarding COVID-19. We serve homeowners in York, Lititz, Camp Hill, Mechanicsburg, Manheim, Bainbridge, Lebanon, Palmyra, Middletown, Hummelstown and the surrounding communities.