---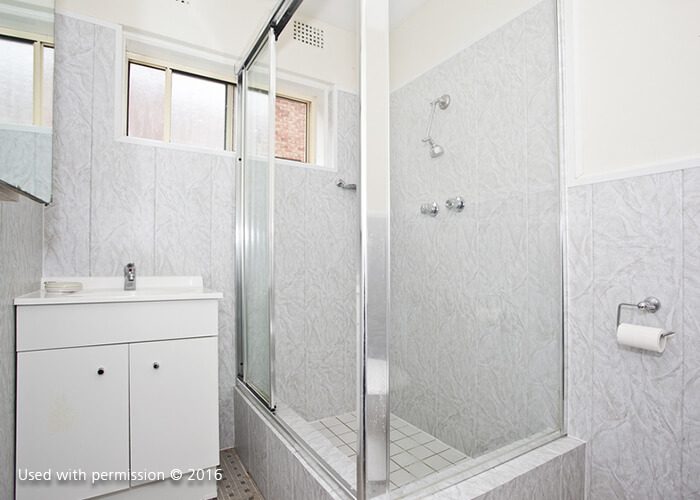 ---
If you're planning for a bathroom remodel, one of the most important considerations is how big the shower should be. In this blog, DreamMaker Bath & Kitchen of East Georgia provides an overview of how to choose the right shower size.
Standard Shower Sizes
First, consider the minimum space you are comfortable showering in, then compare that size in relation to the entire bathroom. The International Residential Code sets the minimum shower size at 30 x 30 inches with a 24-inch-wide entry. Most people, however, are more comfortable with a 36 x 48-inch shower size. 
Measuring the Shower Space
Ultimately, bathroom remodeling contractors will work with you to determine the right shower size. But to illustrate how it's done: your remodeler will first consider the bathroom's footprint. If there's more than enough space to cover your minimum shower size, additional components such as a bench or an inset tub can then be considered. Shower height is also a consideration if a steam shower is one of your must-haves. The minimum height for a steam shower is eight feet. Anything lower and you risk causing damage to the ceiling from exposure to steam.
Other Considerations
There are other considerations that come into play when planning your shower.
Existing plumbing

— You can reduce the amount of required plumbing work by placing the new shower in the same location as the old one.

Glass thickness

— Upgrading from the standard ⅜-inch glass panels to thicker ½-inch ones makes the enclosure sturdier. Note that the weight and cost will substantially increase with the thickness.

Natural light

— Skylights, solar tubes and glass blocks are options that allow natural lighting in the bathroom without sacrificing privacy. These will require modifications to the ceiling and/or the exterior walls, which should be taken into consideration.
Let's Start a Conversation!
DreamMaker Bath & Kitchen of East Georgia is your leading provider of bathroom renovation services. Give us a call at (478) 268-4206 or fill out our contact form. We serve customers in Swainsboro, GA, and surrounding areas.
If you live in Swainsboro, Dublin, Statesboro, Vidalia, or Metter and are interested in learning more about remodeling your kitchen or bathroom, don't hesitate to contact the DreamMaker Bath and Kitchen of East Georgia team.