---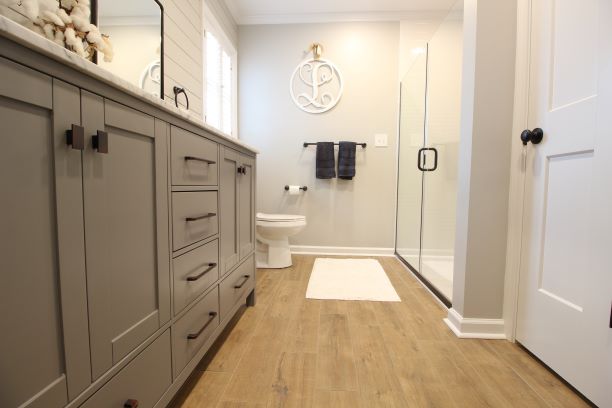 ---
On mornings when you have to drag yourself out of bed, there are few things more unsettling than stepping onto a cold bathroom floor. The obvious solution of installing radiant floor heating comes to mind, but is it worth it? Here's what you need to know before proceeding with this bathroom renovation project.
Bringing the Heat
You might think that heated floors only keep the flooring material warm. However, it may surprise you to know that heated floors actually do a pretty great job of warming up the whole room. You can say goodbye to that chilly sensation that greets you once you step inside your bathroom on a cold winter morning.
A Few Setbacks
Radiant floor heating can be a good thing, but you have to take the good with the bad. In this case, heated floors come with a considerable price tag. Heated floor installation costs can set you back $5 to $8 per square foot. The good news is that with more and more options on the market, coupled with the increasing number of home remodeling companies that offer this service, the costs of installing radiant floors have been trending more and more affordable.
Weighing the Investment
Justifying the costs of installing heated floors can be easy. When done right, heated flooring is low-maintenance and cost-effective. 
Let's Start a Conversation
If you want a comfortable bathing experience, DreamMaker Bath & Kitchen of East Georgia will be with you every step of the way. Got a bathroom with floors that need heating? Call us today at (478) 268-4206 to turn your dream bathroom into reality! We serve Swainsboro, Dublin, Statesboro, Vidalia and Metter, GA, and many surrounding communities.
If you live in Swainsboro, Dublin, Statesboro, Vidalia, or Metter and are interested in learning more about remodeling your kitchen or bathroom, don't hesitate to contact the DreamMaker Bath and Kitchen of East Georgia team.