---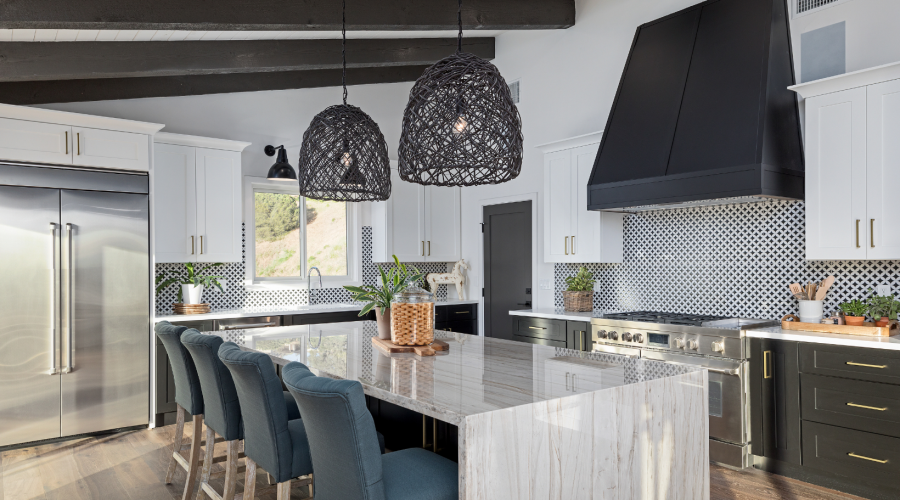 ---
Homeowners that are looking for a stylish kitchen that offers a bit of nostalgia can do no better than mid-century modern design. Elements of mid-century modern interior design feature clean lines, muted tones, and a combination of natural and manmade materials. It also makes use of graphic shapes and vibrant colors, plus the integration of indoor and outdoor motifs.
Sounds a bit complicated, doesn't it? That's why you need the help of an experienced kitchen remodeler with a keen sense of style and an eye for detail.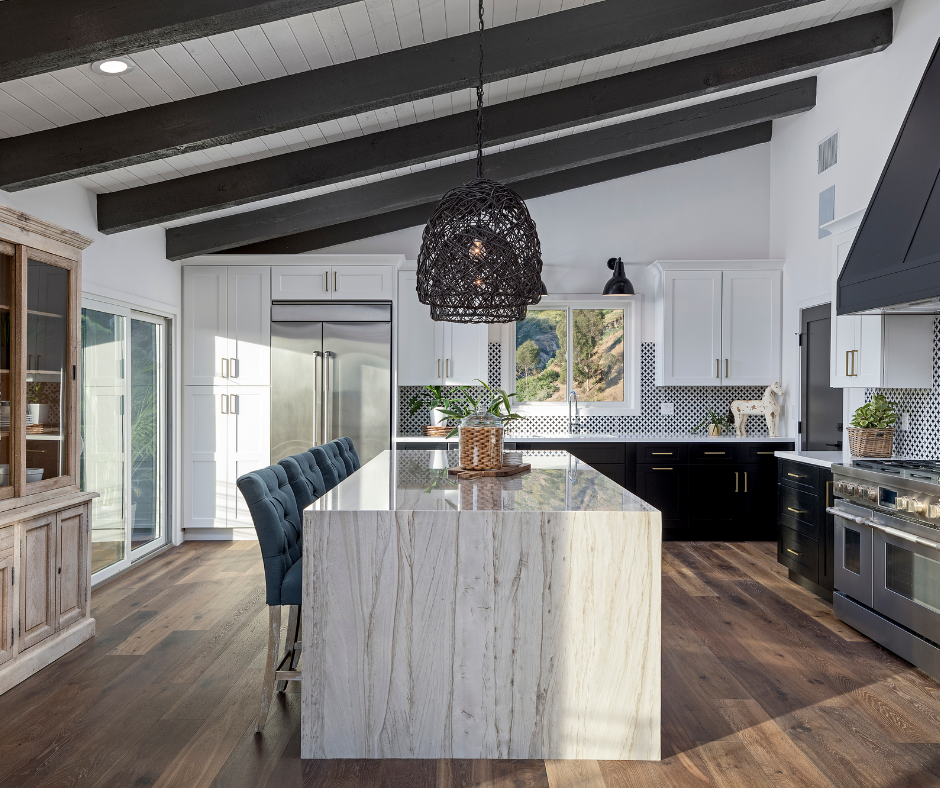 How to Achieve the Look
Let's start with the color palette. A mid-century kitchen is actually very flexible and can nicely match any homeowner's preferences. Neutral colors are typically used in conjunction with bright hues. For instance, a rich, dark wood can be used for the cabinets and the countertop or bar stools can provide a splash of color. Trendy colors like light green or turquoise are mainstays in the mid-century palette as they balance well with the heaviness of the wood.
When it comes to cabinetry, it is important to note that there is no ornamentation on them – just crisp, clean lines. Your kitchen remodeler may suggest flat-front panels to achieve the look, and then pair them with a brushed gold drawer pull to give them a modern flair. If you want to stay true to the era, walnut is a great choice for the wood elements in your kitchen.
Laminate countertops were widely used in the 1940s through the 1960s, and the material has been improved by leaps and bounds since then. This is perfect for home
owners on a budget since laminate is an affordable and durable material that offers a wide range of colors and patterns, perfect for capturing the look of the era.
Finally, no mid-century kitchen is complete without the right kind of furniture. Think clean lines, gentle curves, and organic shapes. Wood and wood veneer are heavily featured but plastic and other synthetic materials are also popular. This provides continuity throughout your space and will give your kitchen that elegant simplicity and timeless aesthetic that mid-century modern design is most known for.
Let's Start a Conversation!
Ready to turn your mid-century remodeling dreams into reality? Instead of randomly searching for a "contractor near me" and hoping for the best, turn to experts with an intimate knowledge of interior design.
DreamMaker Bath & Kitchen is all about providing high-quality, personalized home remodel services. Count on our team of experienced designers and installers to help you achieve the look you desire in your kitchen. To schedule an appointment, please give us a call at (478) 347-7108 or complete our contact form to start a conversation with our design experts. We serve homeowners in Swainsboro, Dublin, Statesboro, Brooklet, Vidalia and Metter, GA, and nearby areas.
If you live in Swainsboro, Dublin, Statesboro, Brooklet, Vidalia, or Metter and are interested in learning more about remodeling your kitchen or bathroom, don't hesitate to contact the DreamMaker Bath and Kitchen of East Georgia team.