---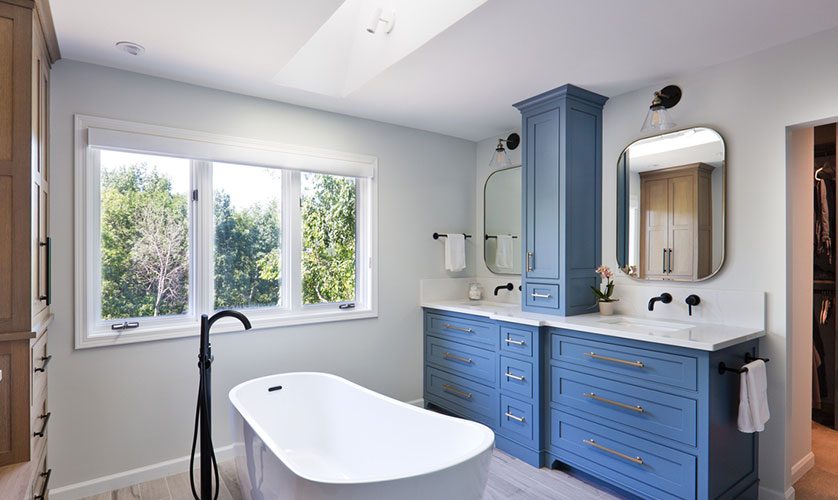 ---
Natural lighting is essential for any living space, and the bathroom is no exception. Letting it in can help open up this part of your home and make it more inviting. DreamMaker Bath & Kitchen of Beaverton, a professional bathroom contractor, shares some tips on how to do this.
The Benefits of a Well-Lit Bathroom
The benefits of bringing more natural light into your bathroom extend beyond aesthetics. Natural light is known to improve mood, reduce fatigue, and lessen eye strain. On the practical side, it also minimizes the need for artificial lights during daylight hours, which means more energy savings.
Tips for Bringing More Natural Light In
To draw more natural light into your bathroom, consider the following tips:
Open the curtains. One of the simplest ways to let more natural light into your bathroom is to open the curtains or blinds. To maximize the amount of light, replace existing curtains with sheer varieties. Drapes that let in more light, such as sheer voile panels or lightweight cotton fabric, work too.
Enhance existing windows. If your bathroom already has a window, you can enhance it to allow more natural light. Start by cleaning the window and removing any obstructions. Talk to a bathroom remodeler about replacement window options if the current one has been damaged due to long-term wear. Casement and sliding windows, for instance, have expansive glass varieties, which means they don't limit the amount of light entering the space.
Install mirrors. This is a great way to bounce light around the room. Placing them opposite the windows can help further increase the amount of natural light coming in. A large, framed mirror or a mirrored wall can also make the space appear wider and more airy. You can also consider installing a mirrored vanity.
Add skylights. This is another way to ensure your bathroom gets ample natural light. Like windows, they bring in sunlight to create a sense of openness into the space.
Use light colors. The colors you choose for your bathroom can affect the amount of natural light in the room. Dark colors absorb light while lighter colors reflect it. Choose a color that reflects the most light, such as white, cream, ivory, light blue, or yellow. Using lighter colors can also make the room feel larger and brighter.
Let's Get Started!
Bringing natural light into your bathroom is more than just about aesthetics. It's also about creating a space that uplifts your mood and promotes well-being. As a top choice when searching "bathroom contractor near me" online, DreamMaker Bath & Kitchen of Beaverton is committed to helping you make the most of your bathroom space. Give us a call at (503) 214-2167 today to get started with your bathroom transformation in Beaverton, OR! You can also fill out our convenient online form for a consultation. We also serve Aloha, Raleigh Hills, Forest Grove, Cornelius, Banks, North Plains, and other OR communities.