---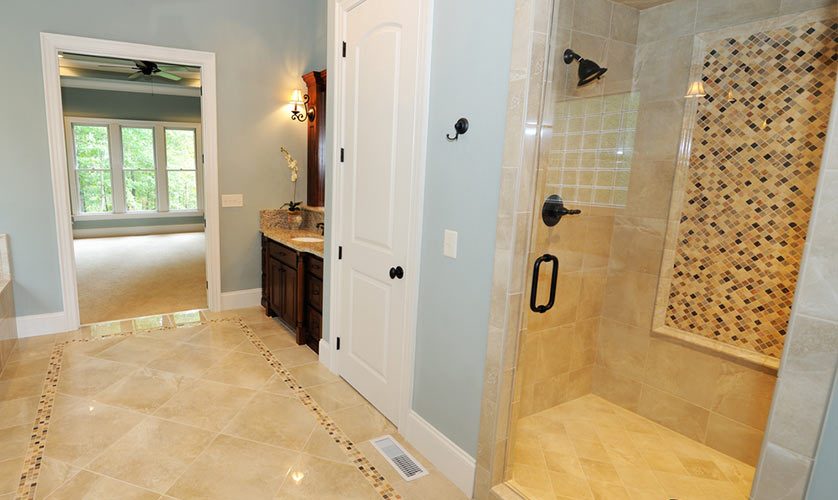 ---
Our needs and priorities change as we age, and our homes should reflect that. Creating a comfortable and accessible living space that accommodates your needs and lifestyle in all seasons of your life can be an enjoyable process. However, many feel that such an endeavor can result in a home that looks and feels like a nursing home.
In this blog post, DreamMaker Bath & Kitchen of Beaverton, the trusted "home remodeling contractor near me" discusses everything you need to know about designing an accessible home, from finding the right contractor near you and customizing living spaces that foster safety and independence.
What Is Accessible Remodeling?
An accessible remodeling project involves modifying living spaces to make them safe and comfortable. This is especially true if you decide to live in your forever home or accommodate an elderly or a loved one with mobility challenges. The goal is to create a living environment that is easy to navigate and functional, all while maintaining a pleasing aesthetic.
Customizing Your Space
One of the most exciting aspects of accessible remodeling is incorporating your style into the design. The fact is that you can achieve living spaces that are as appealing as they are practical, minimizing that "nursing home" image. The following are some of the elements that can boost your home's aesthetic appeal as much as they enhance its functionality:
Lighting. More than ensuring safety and reducing the instances of falls in your home, proper lighting can also create a wonderful ambiance. The right fixtures and proper placement is vital to achieving a more inviting and comfortable indoor atmosphere.
Furniture. Seating options and other decorative pieces add a layer of sophistication to your indoor spaces while also improving comfort and providing easy maneuverability.
Custom Elements. An accessible remodel gives you the perfect opportunity to create living spaces that are uniquely yours. You can maintain a sense of personal style and taste with flexible storage solutions and adjustable bathroom fixtures.
Let's Start a Conversation!
At DreamMaker Bath & Kitchen of Beaverton, we understand the importance of creating living spaces that are both beautiful and functional. Our skilled team specializes in accessible remodeling, creating safe and independent living environments while fulfilling your individual needs. Through our focus on customer satisfaction and high-quality workmanship, you can rest assured our team will bring your vision of a forever home to life.
Get started on a detailed kitchen quote by calling us at (503) 214-2167 or filling out our online form. We serve homeowners in Beaverton, including Portland, Hillsboro, Lake Oswego, Tigard, Aloha, Raleigh Hills, Forest Grove, Cornelius, Banks, North Plains, Tualatin, Sherwood, and Milwaukie.