---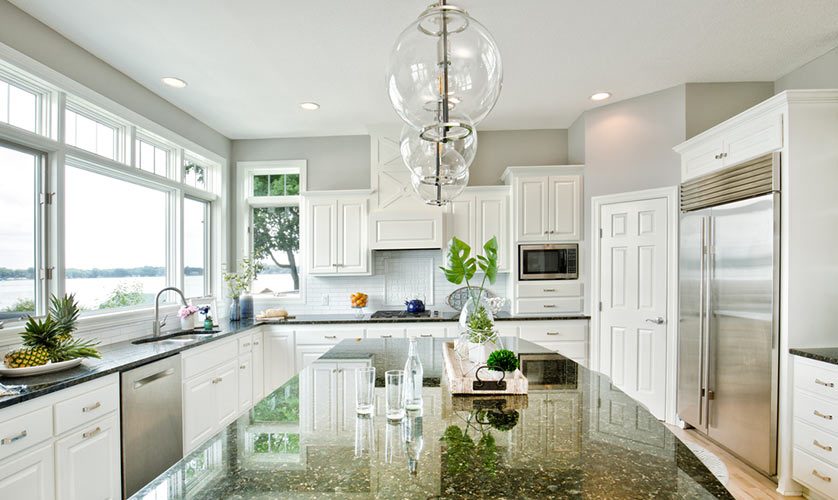 ---
The traditional aesthetic remains as one of the most popular kitchen styles. The design focuses on achieving the elegant and sophisticated vibe of the space, taking into consideration the smallest details to create a layered effect and a beautiful, airy kitchen. In this blog post, we'll explore the key features defining a traditional kitchen and how you can work with a professional kitchen remodeler to create this beautiful, classic space in your home.
Key Features of a Traditional Kitchen
Here are the main features of a traditional kitchen:
Classic Cabinetry
One main aspect that sets a traditional kitchen apart is its classic cabinetry. Raised panel doors and crown molding evoke a sense of timeless charm, making your kitchen feel elegant and welcoming.
Timeless Colors and Materials
Traditional kitchens have timeless colors and materials. Neutral colors like warm whites, creams, and light grays and natural materials like wood and stone create a peaceful and cozy ambiance.
Elegant Fixtures and Hardware
Traditional kitchens have elegant fixtures and fittings. Decorate with chandeliers, pendant lights, and ornate faucets and cabinet pulls and knobs.
Comfortable and Functional Layout
Finally, a traditional kitchen has a comfortable and functional layout focusing on an efficient work triangle and is complete with ample storage and counter space.
The Role of a Kitchen Remodeler in Creating a Traditional Kitchen
A skilled kitchen remodeler is essential to bringing your traditional kitchen dreams to life. They can evaluate your kitchen arrangement and suggest conventional design features that are functional and attractive. A kitchen remodeler can guide you on the design elements that can help you achieve the traditional look for your space, including cabinetry, colors, materials, fixtures, and layout.
The Benefits of Hiring a Local Contractor
Hiring a local kitchen contractor has several advantages. They are often familiar with local building codes and regulations, ensuring your kitchen remodel meets the necessary guidelines. Local contractors are also convenient and accessible for meetings and consultations, making the remodeling process smoother and more efficient. By choosing a local contractor, you also support local businesses, helping your community thrive.
Let's Start a Conversation!
A traditional kitchen serves as the heart of your home, combining timeless elegance with modern functionality. Working with a professional kitchen remodeler allows you to create a space that meets your needs while staying true to its classic style.
You don't have to look far to search online for a "kitchen "contractor near me". For high-quality home remodeling needs, trust DreamMaker Bath & Kitchen of Beaverton. Count on our team to ensure your vision for your kitchen space is realized, utilizing a proven process that covers all aspects of the remodeling project, from initial consultation to the finishing touches. To get started, call us at (503) 214-2167, or fill out our online form. We serve homeowners in Portland, Beaverton, Hillsboro, Lake Oswego and Tigard.