---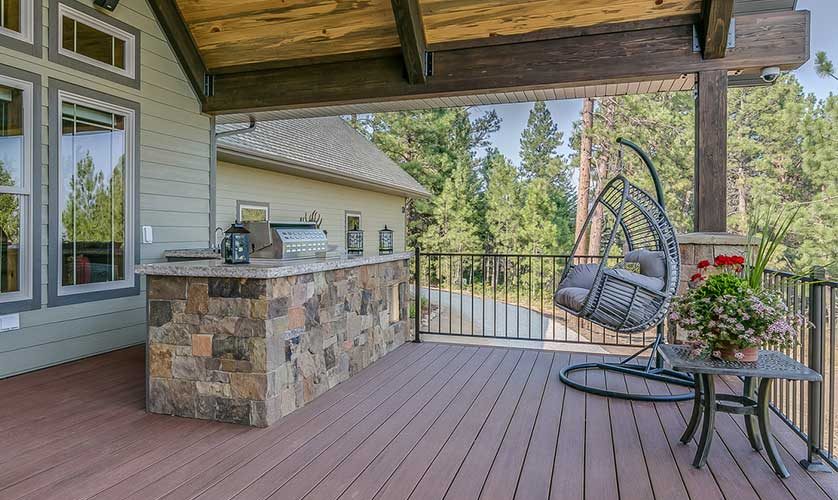 ---
Are you looking to enhance your quality of life while spending more time at home? Upgrading your outdoor spaces can be the perfect solution. With a thoughtful home remodel, you can transform your backyard into a comfortable and functional oasis where you and your loved ones can create cherished memories together.
In this article, we'll walk you through various ways to upgrade your outdoor spaces, from creating cozy living areas to boosting curb appeal with landscaping and gardening.
Outdoor Living Spaces: Creating Comfort and Functionality
Upgrading your outdoor spaces help extend your home's living area and create a warm and welcoming atmosphere. Whether you want an outdoor kitchen and dining area for that al fresco dining experience, or a simple area complete with cozy seating arrangements and a fire pit or fireplace, these functional spaces offer a perfect setting for social gatherings or quiet evenings relaxing under the stars.
Landscaping and Gardening: Boosting Curb Appeal and Enjoyment
A well-designed landscape enhances your home's curb appeal and provides a sense of enjoyment and serenity. Adding lush greenery and vibrant flowers can breathe new life into your surroundings while incorporating water features and outdoor lighting can create a calming ambiance and ensure safety during nighttime gatherings.
Home Remodel: Integrating Indoor and Outdoor Spaces
Expanding your living spaces with either a patio or deck can create a seamless transition between the indoors and outdoors. Large windows and sliding glass doors allow abundant natural light and easy access to your outdoor oasis. Matching design elements, such as flooring and color schemes, can also help create a cohesive and harmonious look between your indoor and outdoor spaces.
Working With Professionals for a Smooth Home Renovation
Working with general contracting professionals can ensure your home renovation is smooth and stress-free. You can benefit from their experience, expertise, and connections to quality suppliers and subcontractors by hiring a general contractor. This also ensures your project is completed with top-notch workmanship and materials and streamlines the renovation process, saving you time and effort.
Let's Start a Conversation!
Upgrading your outdoor spaces can greatly improve your quality of life by providing you with beautiful and functional areas for relaxation and entertainment. If you're ready to begin your home renovation journey in Beaverton, OR, call DreamMaker Bath & Kitchen of Beaverton. Call us at (503) 214-2167, or fill out our online form. We serve homeowners in Portland, Beaverton, Hillsboro, Lake Oswego and Tigard, as well as the nearby areas of Aloha, Raleigh Hills, Forest Grove, Cornelius, Banks, North Plains, Tualatin, Sherwood and Milwaukie.