---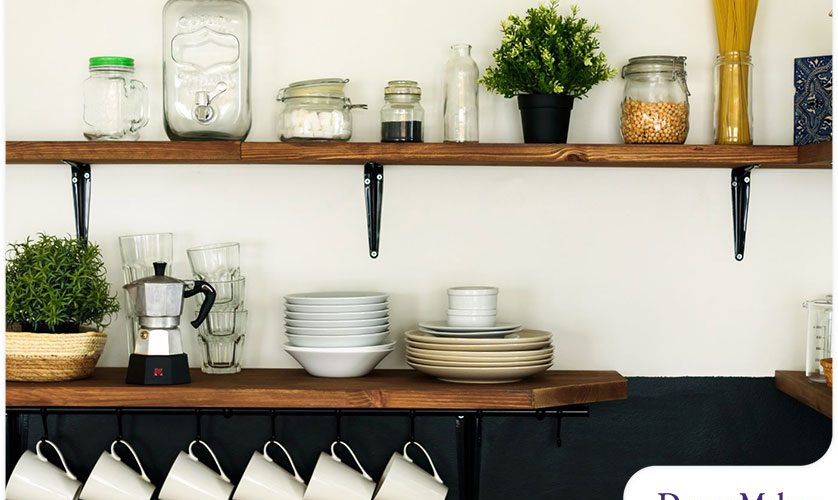 ---
Open shelving is an increasingly popular trend in home décor, as it offers a modern and contemporary look to any room. However, before diving into open shelving designs for your Beaverton, OR, home, there are several factors to keep in mind. If you don't take the time to properly plan out your design ahead of time, you might end up regretting open shelving later on.
Read on for tips on how to avoid that dreaded feeling!
Advantages of Open Shelving
The primary advantage of open shelving is its versatility. You can use it to store and display a variety of items as well as make a statement with the shelves themselves.
Since everything will be visible and easy to access, you won't need to waste time searching for things when you need them. Open shelving also makes cleaning much easier than traditional cabinets since fewer hard-to-reach places can accumulate dust or debris over time.
Tips for Avoiding Open Shelving Regret
Open shelving can be a great addition to any room in your Beaverton home, but you should plan ahead and consider all of your options before jumping in. Here are some tips for avoiding open shelving regret:
Choose the Right Materials
Different materials offer different looks and benefits, so make sure you pick something durable and stylish. Wood is a great option if you want an organic look, while metal or glass may be better for a more contemporary feel.
Consider Your Needs
Before deciding on open shelving, think about your specific needs and how you will use your shelves. Do you need them to store books or display kitchen items? How often will they need to be accessed? Thinking ahead about these questions can help ensure that your open shelving is both functional and attractive.
Strategically Place Open Shelving
The placement of your open shelving can make a big difference in your Beaverton home's overall look and feel. It's a good idea to place the shelves strategically, such as near windows or in areas with natural light. Additionally, be mindful of any potential distractions that may take away from the overall aesthetic, like outlets or switches.
If you are unsure where to place your shelves, consider testing a few options before you commit. It's also worth making sure that you can reach the shelves that you will frequently be using.
Use Accessories
Using the right accessories when decorating your open shelving will help create a cohesive look that ties the entire room together and avoids any potential clutter or disorganization. You can add small baskets, trays, or other storage solutions to keep items organized and out of sight while still making them easily accessible.
Let's Start a Conversation!
If you're thinking of installing open shelves in your Beaverton, OR, home, DreamMaker Bath & Kitchen of Beaverton can help. Our team of design experts can also help you choose the right accessories and placement for your shelves to ensure a cohesive and stylish look. Contact us today at (503) 214-2167 to get started! We serve Raleigh Hills, Forest Grove, Cornelius, Banks, and the surrounding areas.