---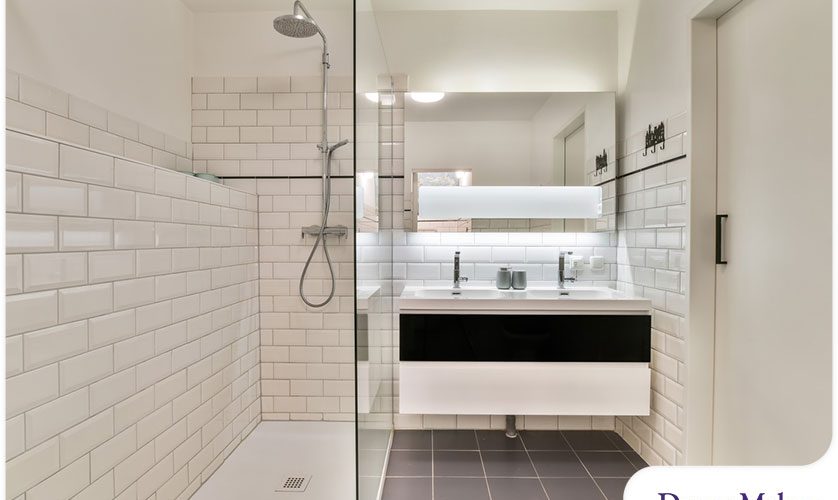 ---
When it comes to remodeling your bathroom, you have plenty of options to create a space you'll love. One of these is the curbless shower, which is becoming increasingly popular in bathrooms across Beaverton and beyond. In this blog post, we'll give you the top three reasons why you should consider one for your home.
What Is a Curbless Shower?
A curbless shower is a bathroom remodeling option that eliminates the traditional raised threshold at the entrance of your shower. This type of shower has a smooth, level transition from the bathroom floor to the interior surface of the shower.
More than creating an open, accessible, and elegant look for your space, a curbless shower offers several advantages that can improve your bathroom experience.
Improved Accessibility
For those with limited mobility, a curbless shower can make entering and exiting the shower much easier. This example of accessible remodeling eliminates the need to step over a raised threshold, which can be difficult for people with physical limitations. It also allows wheelchairs or walkers to roll directly into the shower space, making it more accessible for everyone in your household. It helps people get their freedom and independence back when showering.
Easier to Clean
Since there are no raised thresholds to contend with, a curbless shower is much easier to clean and maintain. This can help you save time on cleaning and reduce the likelihood of slipping or tripping hazards due to the build-up of dirt or grime in those hard-to-reach places.
More Design Options
A curbless shower can open up a world of design possibilities. Without the limitation of a raised threshold, you can experiment with different materials and finishes to create the look that best suits your style. It allows for creative tiling options and the flexibility to customize the shape and size of your shower space. This can create a more visually pleasing, luxurious look for your bathroom that will surely impress anyone who visits.
Let's Start a Conversation!
If you're looking to upgrade your space and create an elegant, accessible bathroom that everyone in the family will enjoy, a curbless shower is definitely worth considering. To learn more about curbless showers or other bathroom remodeling options, contact DreamMaker Bath & Kitchen of Beaverton. We help homeowners create the bathrooms of their dreams and serve Raleigh Hills, Forest Grove, Cornelius, Banks, and the surrounding areas. Give us a call today at (503) 214-2167 for a free consultation.