---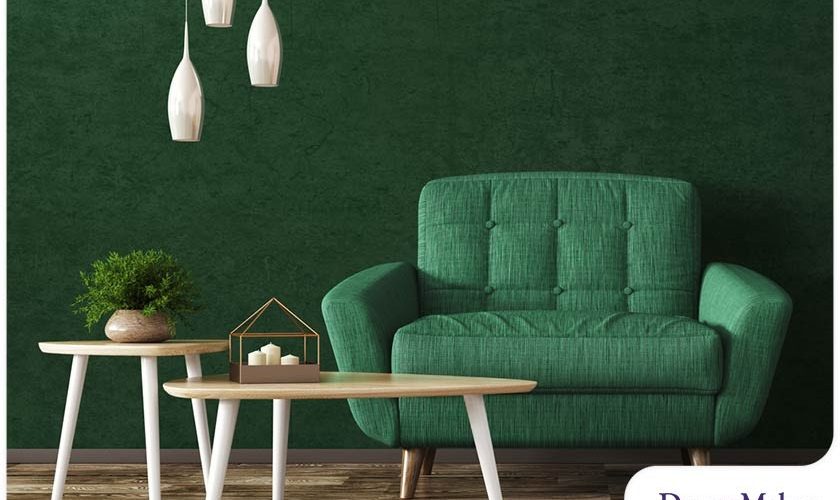 ---
If the start of the new year has you thinking of ways to reinvent your indoor spaces, here's an idea that can make it seem like you've had a full home remodel: change your interior paint colors! Repainting is a simple project that doesn't require as much planning as a major renovation, but can certainly make an impact on your home's design. While you can't go wrong with classic shades, you might want to consider this year's popular hues for a more up-to-date look.
Read on to learn more about the interior paint trends that will capture everyone's attention in 2022.
The Color of Nature
Different shades of green have been designated by several paint companies as their 2022 Color of the Year. Sherwin-Williams has named Evergreen Fog SW 9130 as its pick. This shade is an earthy green-gray that appeals to homeowners who prefer a muted color palette. For Benjamin Moore, the color of the year is October Mist, a mellow sage hue that's perfect for creating a harmonious and calming space. It can also work as a great base if you plan on playing more with other colors.
The color of the year for PPG is Olive Sprig, which is also a green-gray hue that is both alluring and soothing. Lastly, Glidden Paint by PPG has designated Guacamole as its 2022 pick. Interior remodeling specialists recommend this shade of green for homeowners who want their space to reflect a fun energy.
Wave of Nostalgia
Nostalgic colors are also going to be popular this year. The grand millennial and cottagecore trends in recent years have paved the way for the popularity of these nostalgic hues. Farrow & Ball's Babouche No. 223 is a bold and bright shade of yellow that doesn't overpower all the other colors in a palette. Meanwhile, Stone Blue No. 86 is a familiar color that's well-loved for its timeless and sophisticated appeal.
Incarnadine No. 248 is a classic crimson which can be used to achieve an eclectic space or a glamorous interior. And, of course, this list wouldn't be complete without a shade of green: Breakfast Room Green No. 81, a stimulating hue that can provide a great background for art or furniture.
Let's Start a Conversation!
At DreamMaker Bath & Kitchen of Beaverton, we understand that each individual has their own idea of a perfect home. Our home renovation specialists will work with you to create a beautiful design that meets your specific needs. Call (503) 214-2167 or contact us online to start a conversation with our team.