---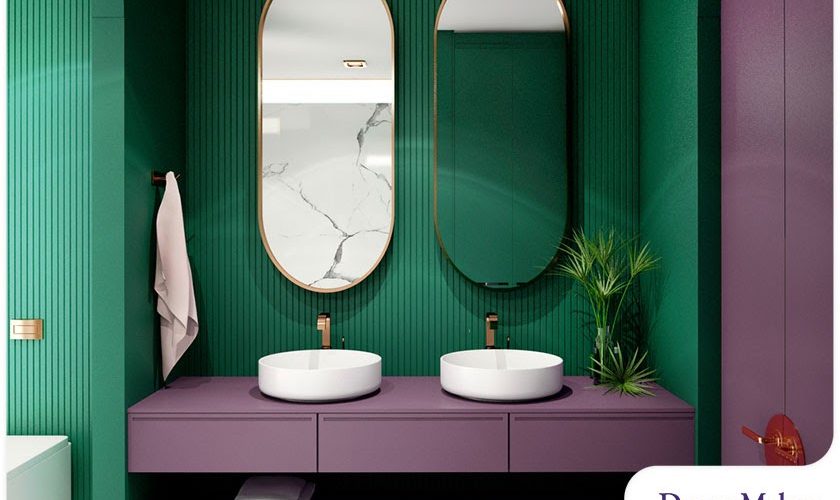 ---
Whether you have a small or significant bathroom renovation budget to work with, it's important to make the most of your money. In order to do this, you have to be smart about the things that you're going to splurge and save on. In this post, reputable bathroom contractor DreamMaker Bath & Kitchen of Beaverton lists some bathroom features that you shouldn't bother spending much money on and those that are worth splurging for.
Splurge
If you want the most value for your money, here are some features that you should consider adding to your new bathroom:
Green Features
Go green with sustainable bathroom fixtures such as low-flush toilets, low-flow showers and solar heating. These things usually have higher upfront costs, but you'll appreciate the investment as they can help you save on utility bills in the long run.
Storage
Evaluate your current storage system. If you feel it's lacking or it doesn't meet your needs, you should consider upgrading or switching to a different system. Having the right storage system is essential in keeping your bathroom space functional and uncluttered, so go ahead and find the best storage solution for you.
Heated Flooring
If your bathroom is located in a cold area of your home (such as the area above the garage or below ground level), you might want to install in-floor heating to keep your bathroom floor comfortable. Just make sure to have the installation done during a bathroom remodel since this upgrade will require demolition of the floor.
Save
Not every aspect of your bathroom remodel has to come with an expensive price tag. Here are some of the features where you can opt to save:
Toilet
Customizations such as built-in seat warmers and automatic lids are certainly nice to have, but these features may not really be worth the extra costs. When shopping for a new toilet, it's generally best to prioritize options that are simple and easy to clean and maintain.
Bathtub
Acrylic tubs are sturdy, reliable and affordable, making them a great choice for your bathroom. They also come in various designs and styles, allowing you to further enhance your bathroom design. A freestanding bathtub may offer a more sophisticated look, but you can also achieve a luxurious vibe with tubs that cost less.
Plumbing
Changing your plumbing lines is an expensive project. If it's not necessary, leave your existing plumbing as it is and plan your new bathroom design with your current plumbing in mind.
Let's Start a Conversation!
If you're looking for a "bathroom remodeler near me", DreamMaker Bath & Kitchen of Beaverton is one of the most reliable and trustworthy companies in the area. We deliver superior craftsmanship and will ensure that a design is specifically tailored to your needs. Call (503) 214-2167 or contact us online to start a conversation with our team.