---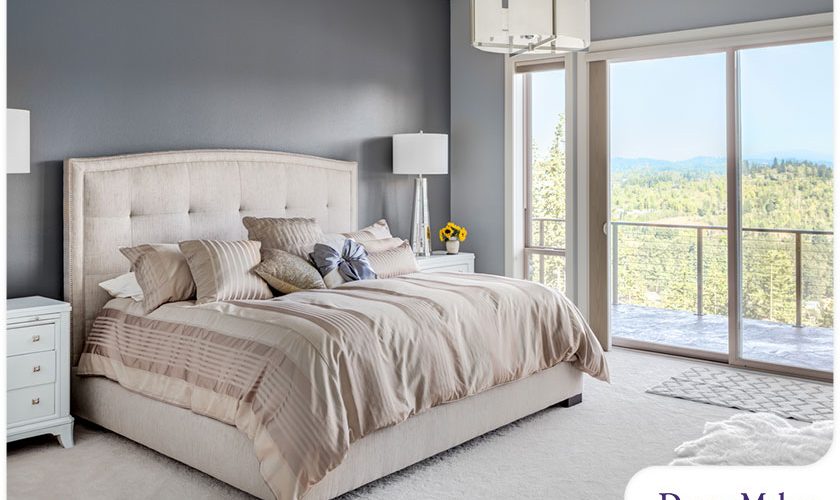 ---
Nowadays, the bedroom is more than just a place for rest. For many people, their bedrooms offer a space where they can escape and have some quiet time to themselves. It is also important to many individuals to have their bedrooms reflect their personalities. If you're in the process of planning a remodel of your master bedroom, home remodel expert DreamMaker Bath & Kitchen of Beaverton shares some features that you might want to include on your wishlist.
Good Lighting
Ensure your bedroom design stands out by using appropriate lighting where it's needed. Apart from ambient lighting, consider adding task lighting above your bed, especially if you like to read at night. Don't shy away from designer lamps and chandeliers as these can elevate the design of your bedroom. Dimmers are also a great addition since they provide soft lighting, which can be helpful when you want to unwind.
A Panoramic View
A wide view of nature or the cityscape can be an attractive centerpiece for your bedroom. So if you have the wall space for a huge window, go for it. If you're working with limited space, don't worry because interior remodeling experts can help you find a way to maximize your space and give you a room with a view.
A Walk-In Closet
You may not consider a walk-in closet a necessity, but it can provide you with extra storage that will help keep your bedroom uncluttered. Having enough space to store your seldom-used belongings can make it easier for you to organize your room and maintain order.
Ensuite Heated Flooring
A master bath offers you more privacy and allows you to customize the space to your needs. While it may seem luxurious to have an ensuite, this room doesn't have to be extra spacious or lavishly designed. You can keep it small and simple, especially if you have limited floor space. If you want to make the space more comfortable, you might want to consider adding heated flooring. This feature has become popular in recent years.
Let's Start a Conversation!
DreamMaker Bath & Kitchen of Beaverton is committed to improving homes based on the individual needs of our clients. We specialize in home renovation including kitchen and bathroom remodeling. With our expertise, you can expect top-notch results! Call (503) 214-2167 or contact us online to start a conversation with our team.