---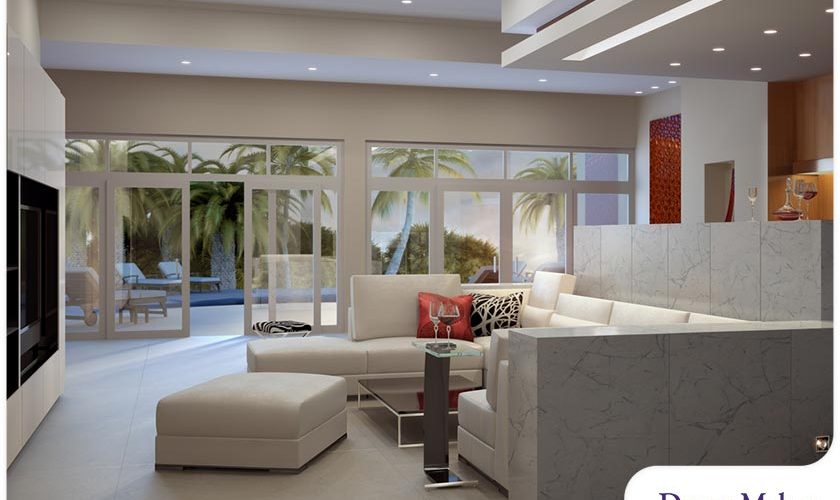 ---
Lighting can significantly impact the health and well-being of seniors who are aging in place. Poor vision can lead to falls and accidents, which can have a serious impact on long-term health. Read on to learn quick lighting tips when it comes to aging in place from a home renovation expert, DreamMaker Bath & Kitchen of Beaverton.
Do's & Don'ts of Accessible Lighting
1. DON'T rely on recessed lights. Recessed lights are great but if they are your only source of light, they will cause shadows and make certain activities more difficult.
2. DO Invest in motion sensors. Look for either motion active lights or prominent wall switches so you can get a room lit as quickly as possible. Be sure to get lighted switches to help you navigate in the dark.
3. DON'T forget the outdoors. It's equally important to make sure outdoor areas such as porches have the proper amount of illumination. Make sure that the lights are placed so that they will keep steps visible, and also make sure that gates and other entryways are easy to see at night.
4. DO add dimmers. Adding dimmers to lighting fixtures during a home remodel gives you control over the amount of light at any given time. Dimmers work best with incandescent bulbs and some LEDs. To watch TV, keep the light low. For reading, you can turn it up and maybe add a task lamp.
5. DON'T use exposed lights. Fixtures with bare bulbs create glare that makes it harder for aging eyes to see well. Cover your bulbs with a diffuser or shade to eliminate glare.
6. DO make sure the lights are bright enough. It won't do any good to have lights in every room if they aren't bright enough. Use LED lights as they provide better illumination and are also longer-lasting than traditional bulbs.
3 Ideas for Senior-Friendly Lighting
1. Add "cooler" lights around the home. Installing cooler lights supplements a senior's natural vision. Cooler lights include light-colored halogen and fluorescent bulbs. More conventional lights, such as incandescent bulbs, have more of a yellow or red hue and often seem darker, while cooler light is perceived as brighter.
2. Make sure light controls are accessible and easy to use. How accessible are the light switches around your home? Consider upgrades and senior-friendly features that can make adjusting lights easier for older adults with limited mobility. Install motion-activated lights in important areas, such as the front entryway or the primary bathroom.
3. Make use of night lights. Night lights can be a useful addition to an aging-in-place home. Consider adding them in the hallway and the bathroom, so you have an illuminated path at night. When installing night lights, try to use wireless lights whenever possible. This helps minimize the tripping hazard caused by exposed cords and cables.
Whether it's a master closet, an entertainment room, a home office or opening up space, you can count on DreamMaker Bath & Kitchen of Beaverton for all of your home remodeling needs. We will gladly meet with you at your convenience to discuss the many possibilities for your kitchen or bathroom remodel.
Design Your Dream Home With DreamMaker
Come and visit us in our design center or give us a call today at (503) 214-2167. You may also fill out our contact form to connect with our experts. We are proud to serve homeowners in Portland, Beaverton, Hillsboro, Lake Oswego, Tigard, Aloha, Raleigh Hills and many surrounding communities.